Easy To Set Up
Quick and simple to get started.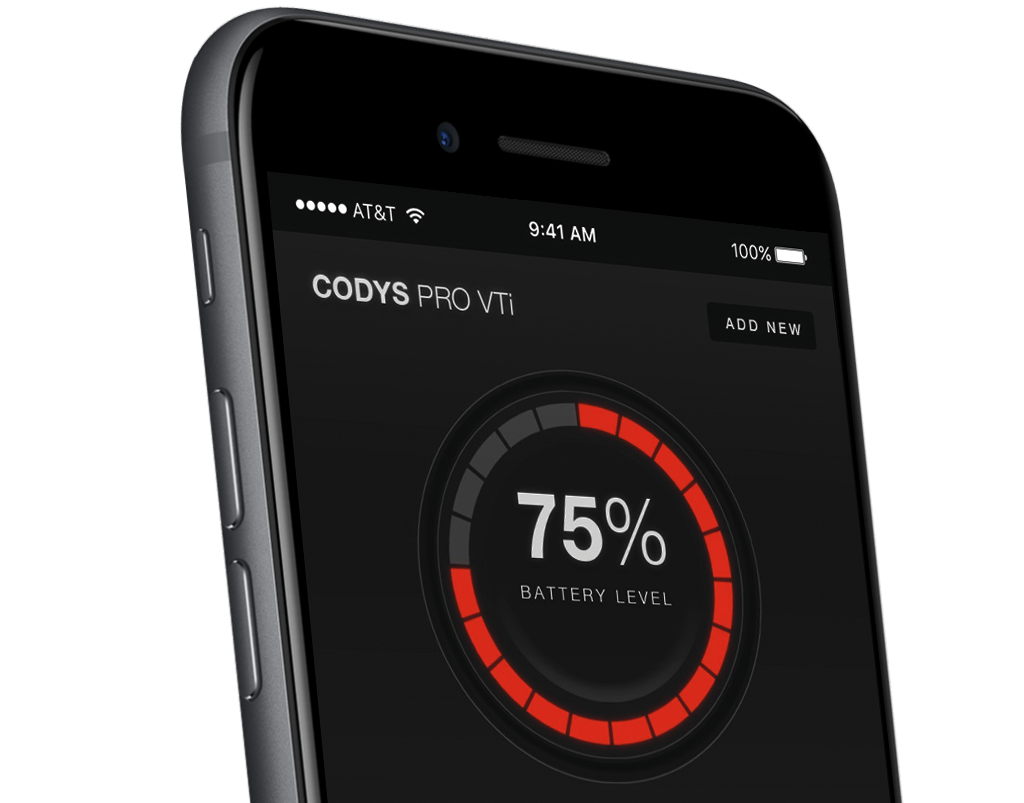 Bluetooth® wireless technology
Remotely unlock safe
Check battery level
Track safe usage
Toggle the sound On/Off
Toggle interior light On/Off
Name fingerprints
Security pattern lock
Your VAULTEK® safe works with or without the app, and in an emergency situation
can be opened without power via your VAULTEK® keys.
Easily control your safe and manage its settings
You can perform multiple tasks including managing user accounts, tracking usage history, checking battery status, and even opening the safe with one simple swipe.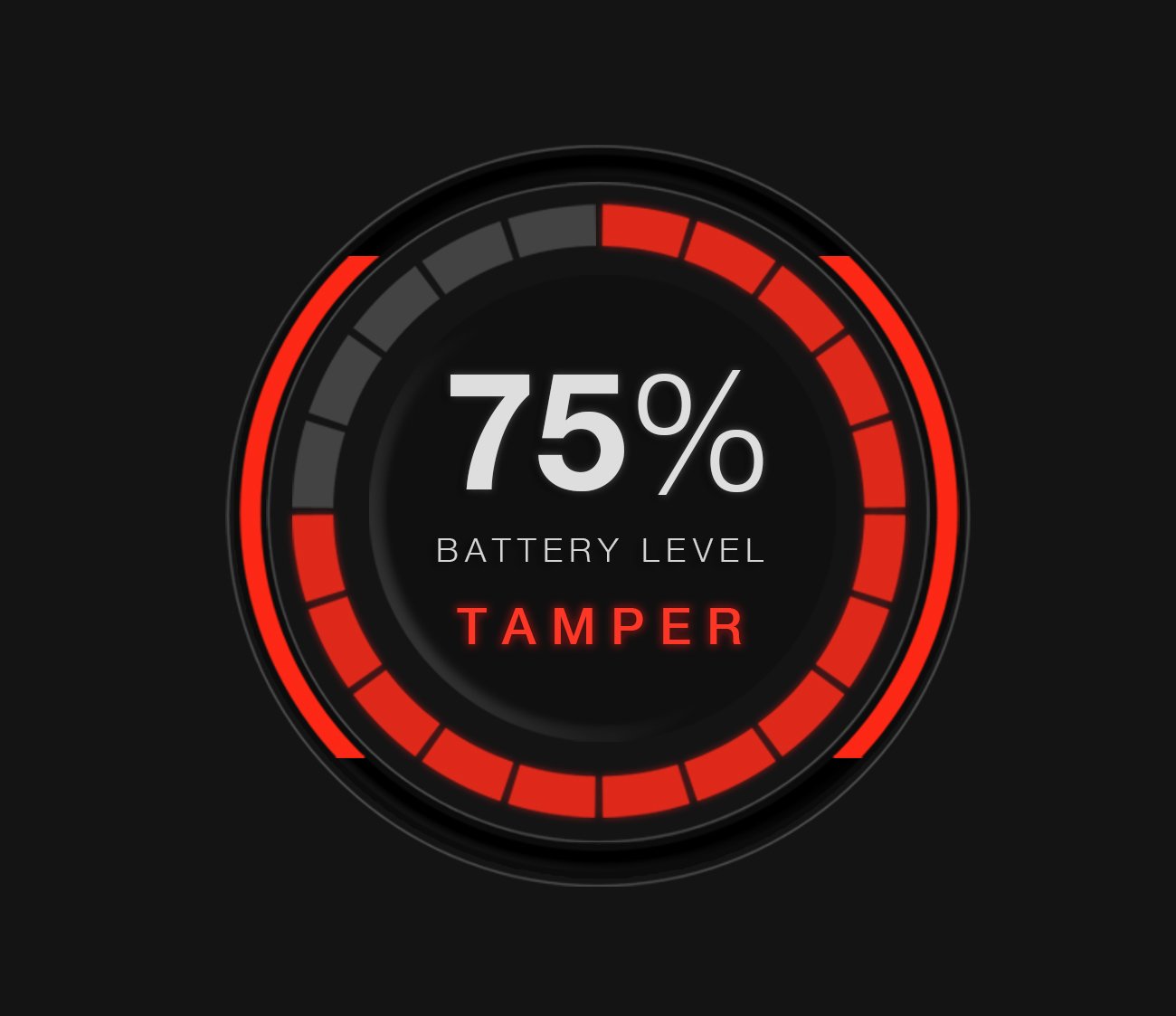 VIEW NOTIFICATIONS & POWER USAGE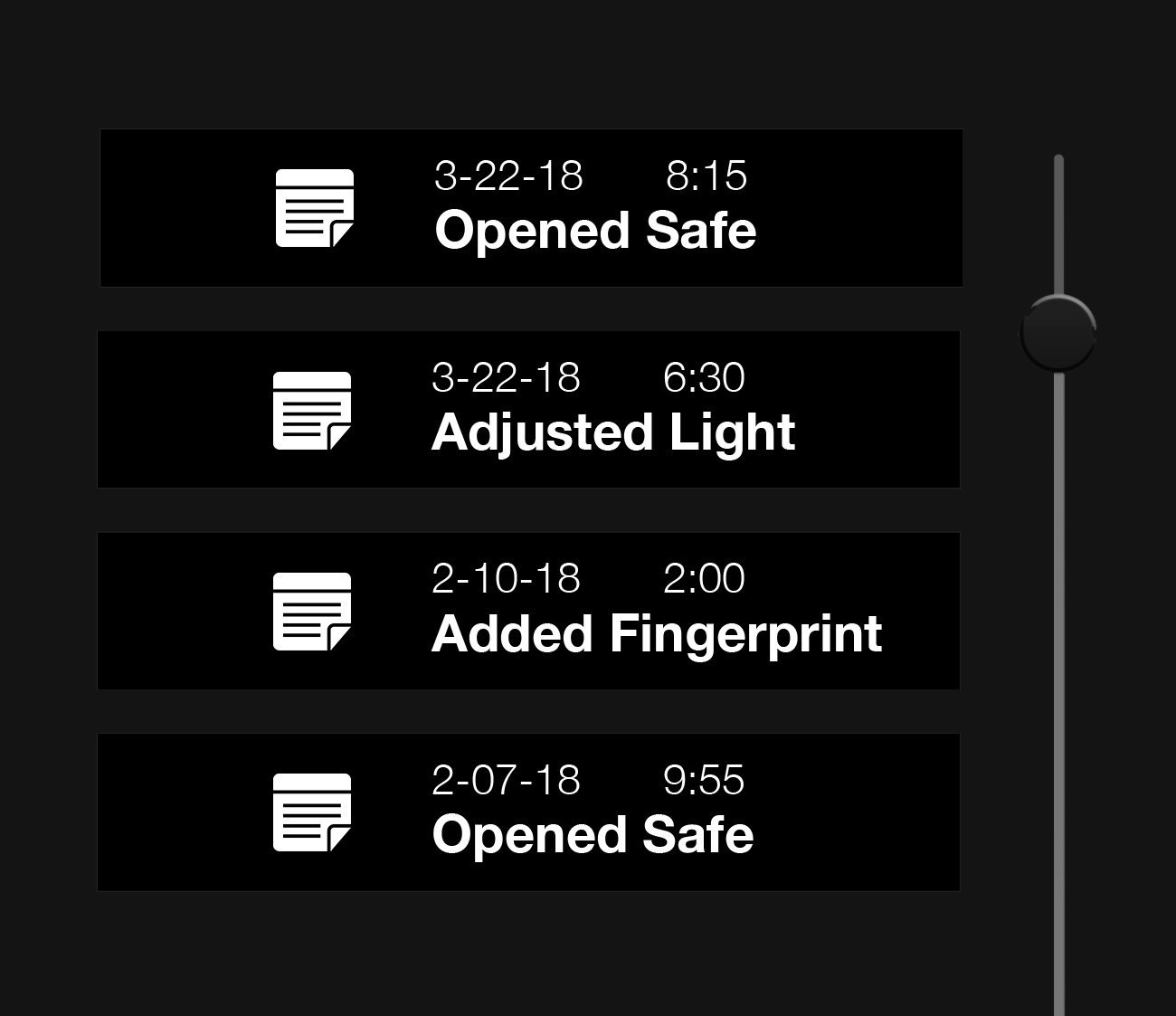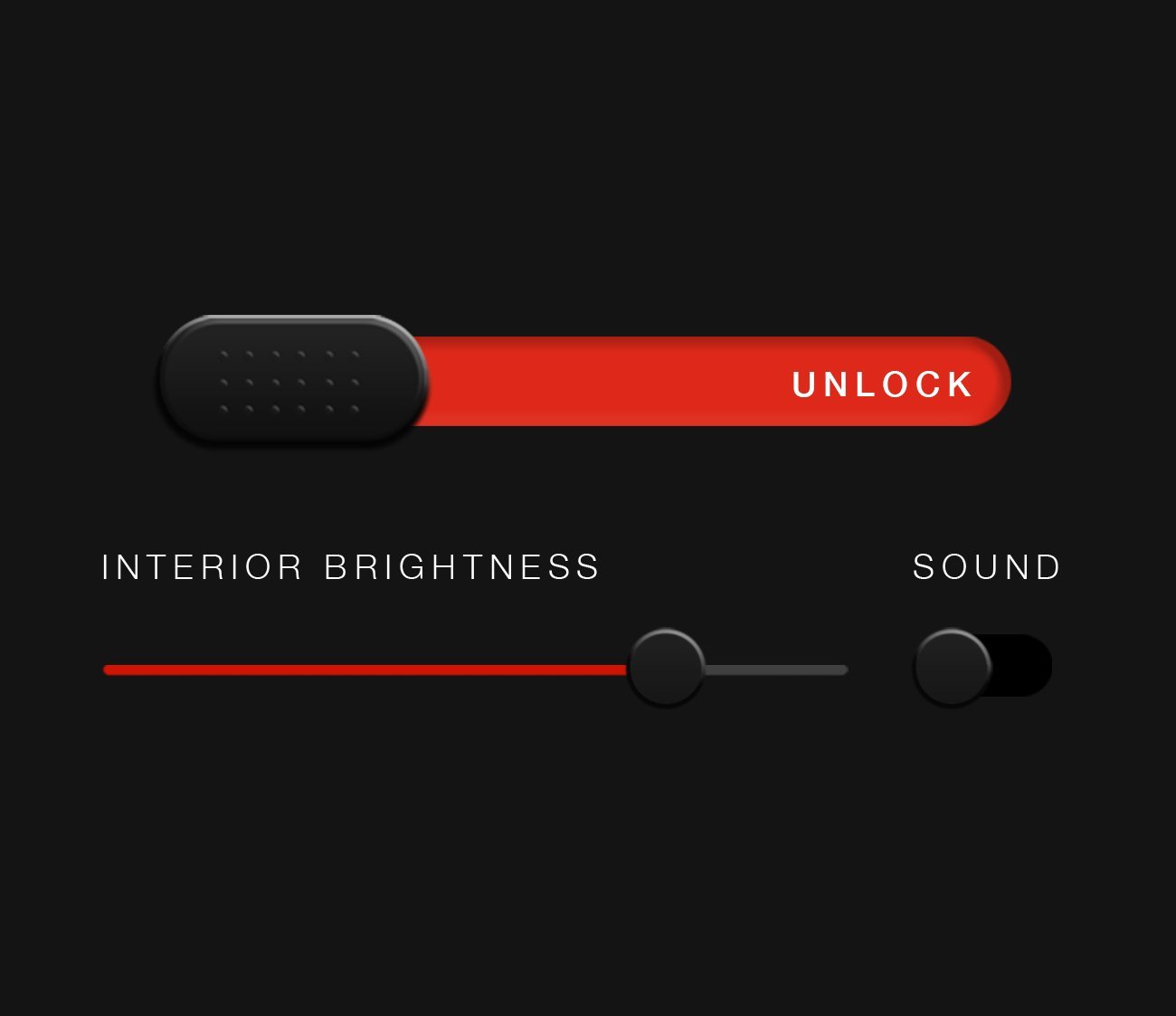 ADJUST SETTINGS AND REMOTE UNLOCK PATTERN LOCK PROTECTED ENTRY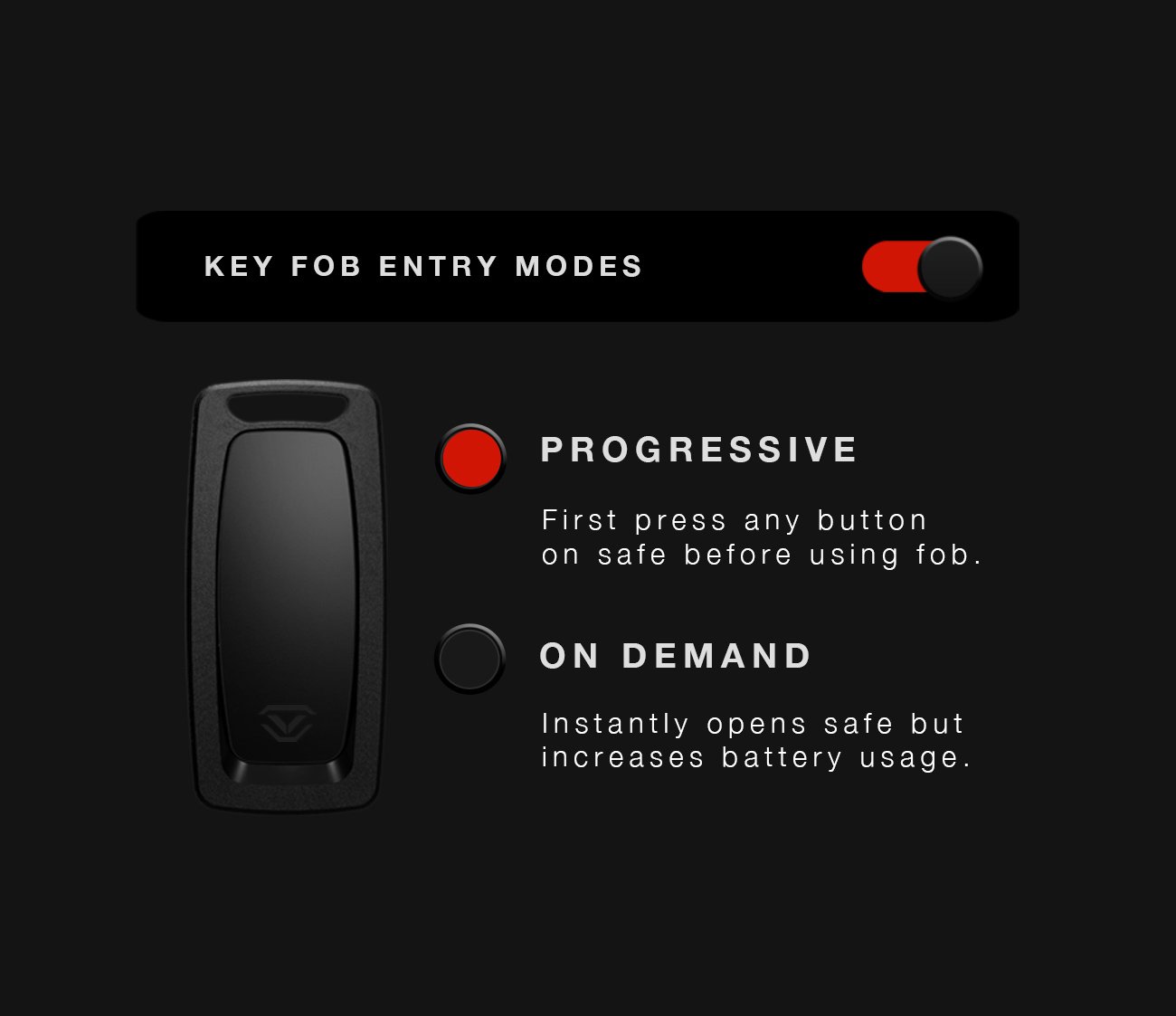 TOGGLE SMART KEY ENTRY MODES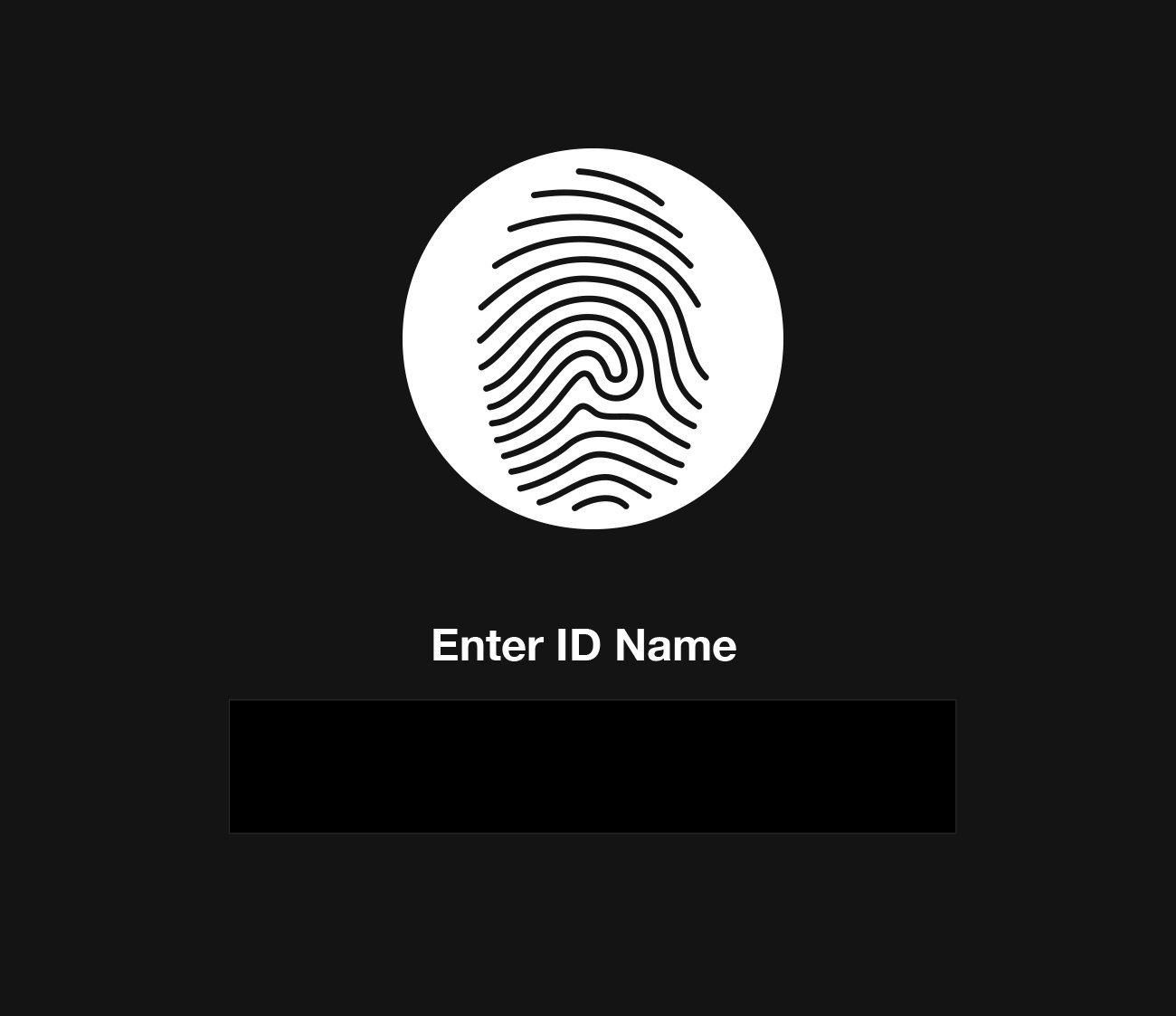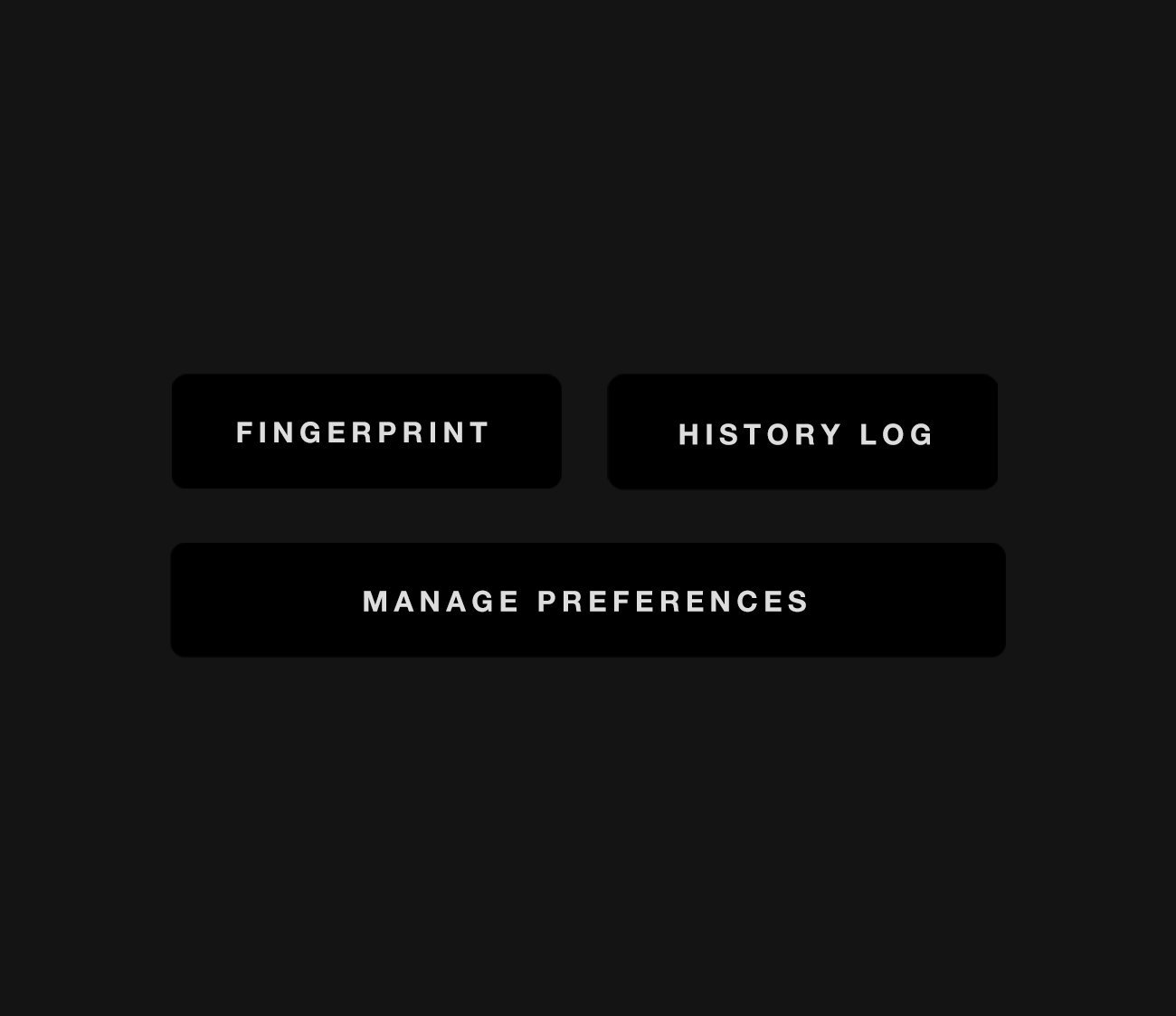 ADJUST SETTINGS PER MODEL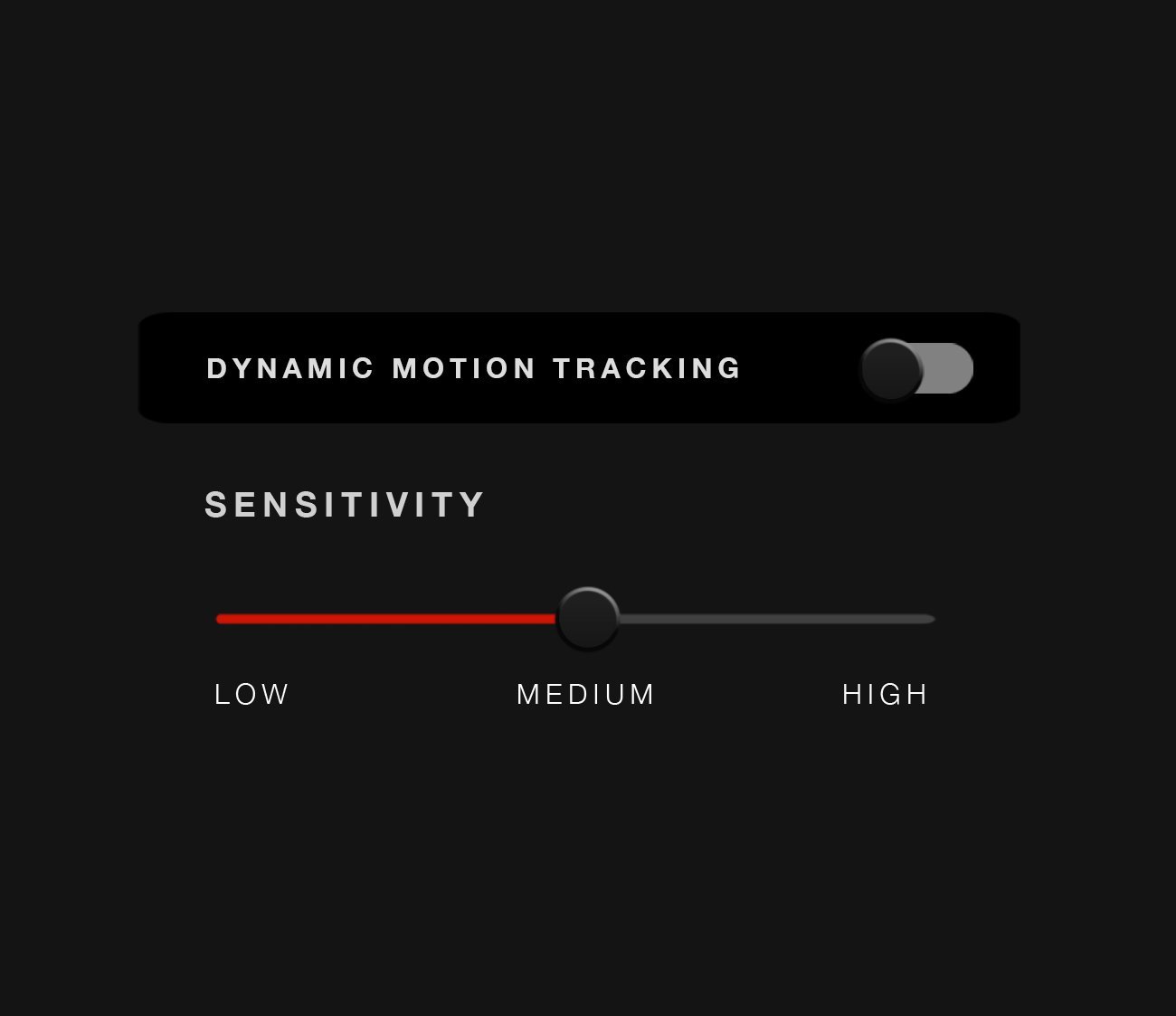 We Take App Security Seriously
Vaultek does not in any way access your personal data. The app requires permissions to store certain preferences in the memory of your phone. It also uses the Bluetooth function of your phone for wireless communication with your safe.