At Vaultek, we are fully involved with our store partnerships, and always strive to make sure our customers have the best experience possible while shopping for a Vaultek safe. We are so thankful for stores that sell the Vaultek line having incredible customer service and always presenting an " I can help you " attitude.
Introducing NW Safe, a premier dealer serving customers in Washington, Oregon, Idaho, and Montana. Since our partnership in 2018 they have excelled and have received the Top Performing Vaultek Dealer three years in a row. Providing top notch customer service and a friendly atmosphere.
Recently we reached out to them to ask them a few questions.
Vaultek: Tell us a little about yourself
NW Safe: NW Safe didn't set out to be the Pacific Northwest's destination for the best gun safes and vaults. It began out of a passion for pre-1900 Winchesters.

When David Ballestrasse's firearm collection outgrew his storage space, he went looking for a gun safe that met his needs. What he found was a selection and service that didn't meet his expectations. That was in the early 1980s.

In 1986, David decided if he wanted better service and selection, he was going to have to provide it himself. He placed a few safes in the corner of his sign shop — located on the very same property where his grandfather had raised his family and built his American dream in the early 1900s.

While his initial shop wasn't much by today's standards, it was the best local selection at the time. Furthermore, David had the expertise and means to deliver and install safes. Over the years, this winning combination of supply and service turned David's side-hustle into a safe superstore.

Today, NW Safe's 18,000-plus square-feet showroom showcases more than 200 unique safes. Its warehouse houses hundreds more in stock and ready to deliver. And, its delivery crews are often booked more than two weeks out.

But the Enumclaw hub is more about more than just dollars and cents. It's a family business. David's wife Patty helps with the accounting. His son, David Jr., works with the sales team, assisting with strategy and business development. And, his daughter, Natalia, manages the store's social media presence.

The close-knit ties of the Ballestrasse's helped develop a family-friendly culture that's felt throughout the entire staff. Delivery crews. Gun safe technicians. The sales crew. The marketing assistants. The accounting department. Everyone is treated like family — as is everyone who visits the store.
Relevant Blog Posts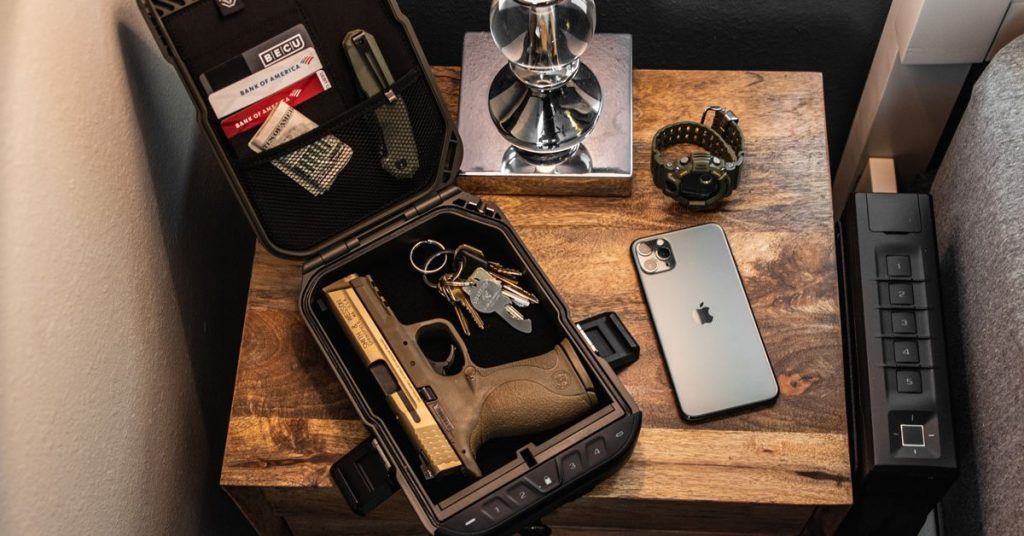 https://nwsafe.com/blogs/tips/vaultek-lifepod-your-hardcore-portable-handgun-safe
https://nwsafe.com/blogs/tips/quick-access-gun-safe
https://nwsafe.com/blogs/tips/how-to-pick-an-apartment-gun-safe
Vaultek: Why do you carry Vaultek products?
NW Safe: Some retailers carry everything and anything. We don't do that. We specialize in carrying the best. Vaultek's cutting edge technology, such as Wi-Fi enabled monitoring systems and biometric locks, are the best in class. We've found that the quick-access handgun safes offer a reliable and discrete option for in-home security our customers value.

Vaultek's LifePods provide one of the most secure, mobile gun storage solutions. Our own crew has often used these to take firearms to the range, on day trips and on overnight adventures. The RS Series allows us to offer a sturdy, space-friendly rifle gun safe. With multiple configuration options and smart app technology, RS safes are a fabulous solution for city apartments and condos, the corner of a TV room or tucked within a closet.

Additionally, Vaultek's customer service is superior. We've had the opportunity to interact with a variety of gun safe manufacturers. Vaultek stands behind their product, is prompt to answer questions, and transparent about the status of their deliveries. We couldn't ask for more.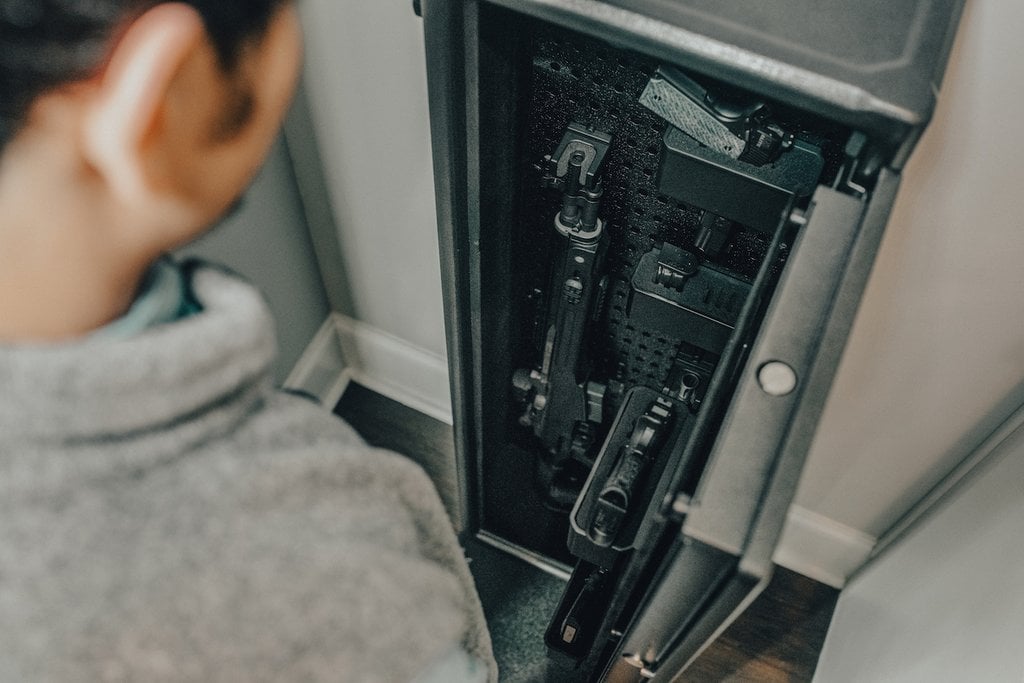 Visit NW Safe
NW Safe is a safe and vault store serving customers in Washington, Oregon, Idaho, and Montana. Their showroom is conveniently located just outside of Seattle, in Enumclaw, Washington.
830 Cole St., Enumclaw, WA 98022 | 360-825-5953 | sales@nwsafe.com
Facebook | Instagram | Youtube