Seasoning LifePod Humidor
Your LifePod Humidor uses Spanish cedar wood for the interior tray. Seasoning the cedar wood is a simple process and helps the wood establish an optimum moisture content. This ensures a consistent humidity level inside the humidor over time, and allows installed humidity control packs to last longer.
Remove the cedar tray from your LifePod.

Place the cedar tray in an airtight container or zip-lock bag along with an 84% seasoning pack for 14 days.
Boveda makes 60 gram seasoning packs that can be found here: https://store.bovedainc.com/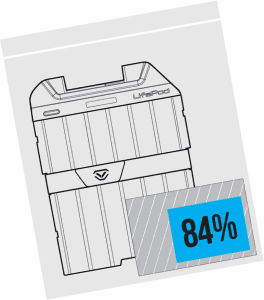 Return the battery to the Bluetooth module. Then install the cedar tray back inside your LifePod and place a humidity control pack with your preferred %RH inside the control pack pocket on the lid.
Enjoy! https://store.bovedainc.com/collections/boveda-for-tobacco
We recommend reseasoning your Humidor once a year.