Universal usage + Made for Lifepod 2.0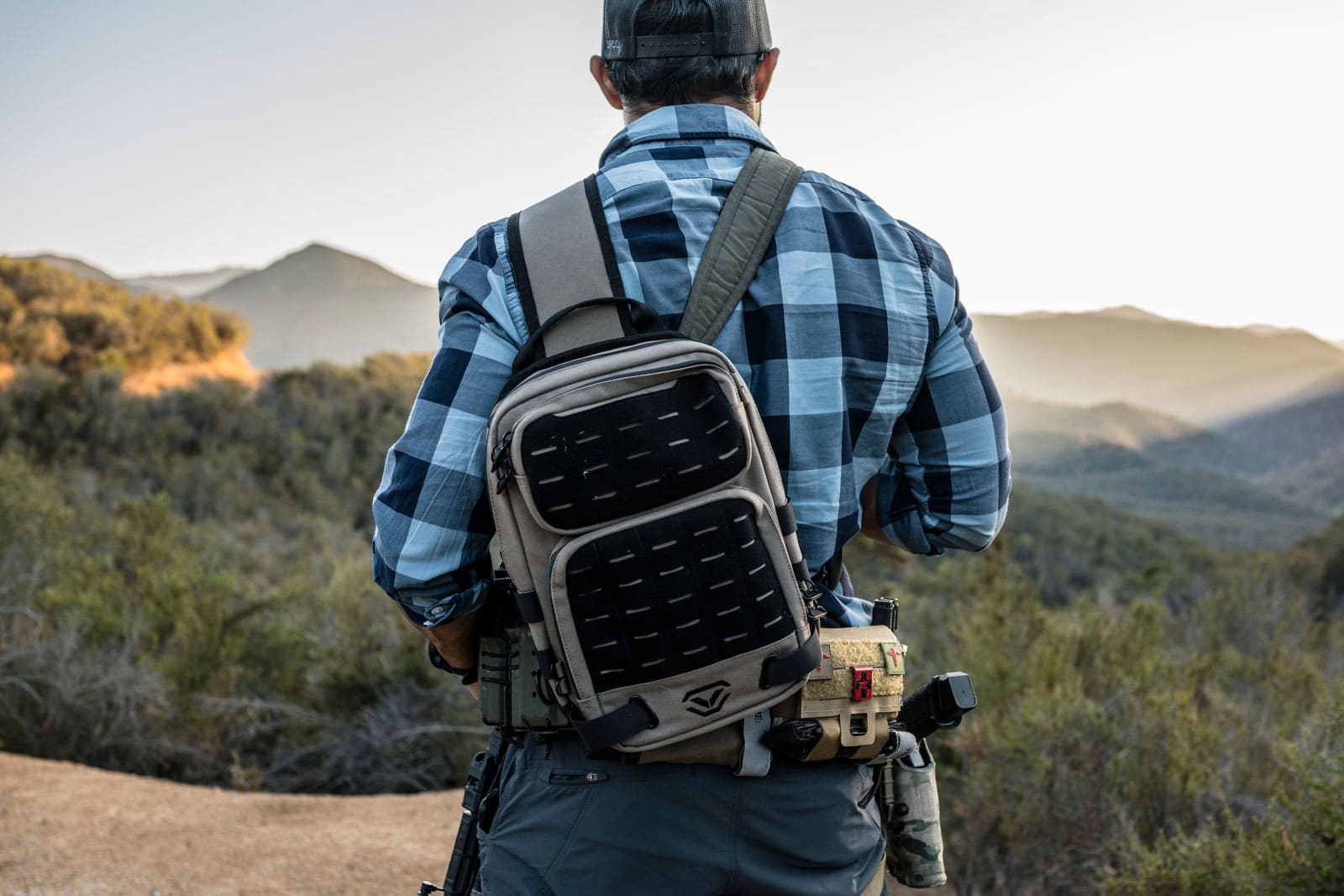 Tactical SlingBag fits Lifepod + LifePod 2.0 + EDC items.
Ambidextrous Strap
Anchor the shoulder strap on the left or right side.
Tactical SlingBag Main Pocket
Pack a LifePod or LifePod 2.0 or Everday Carry Items.
Quick Access Stash Pocket
On the fly slip pocket for handy items like phone and keys.
Quick Access Rear Pocket
Hidden rear stash pocket stays close and ready.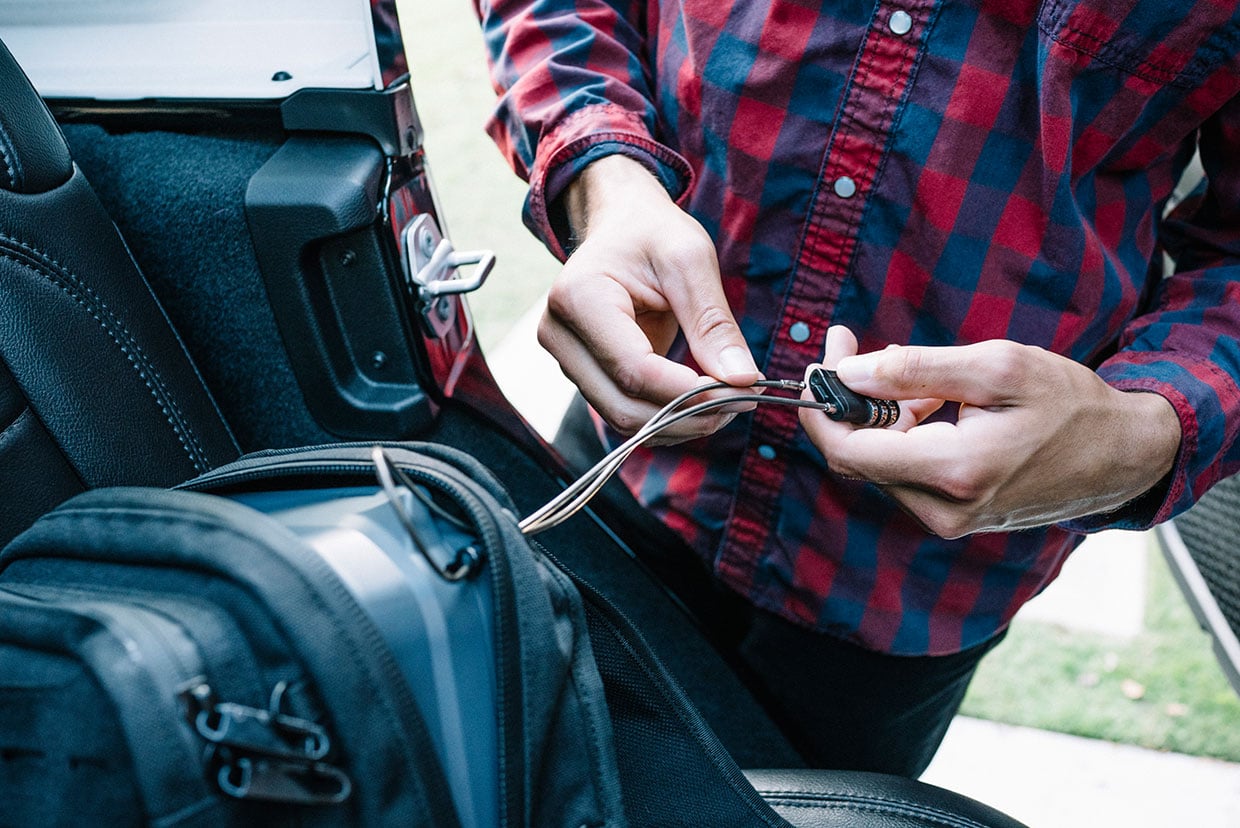 Feed the included security cable through when tying down in place.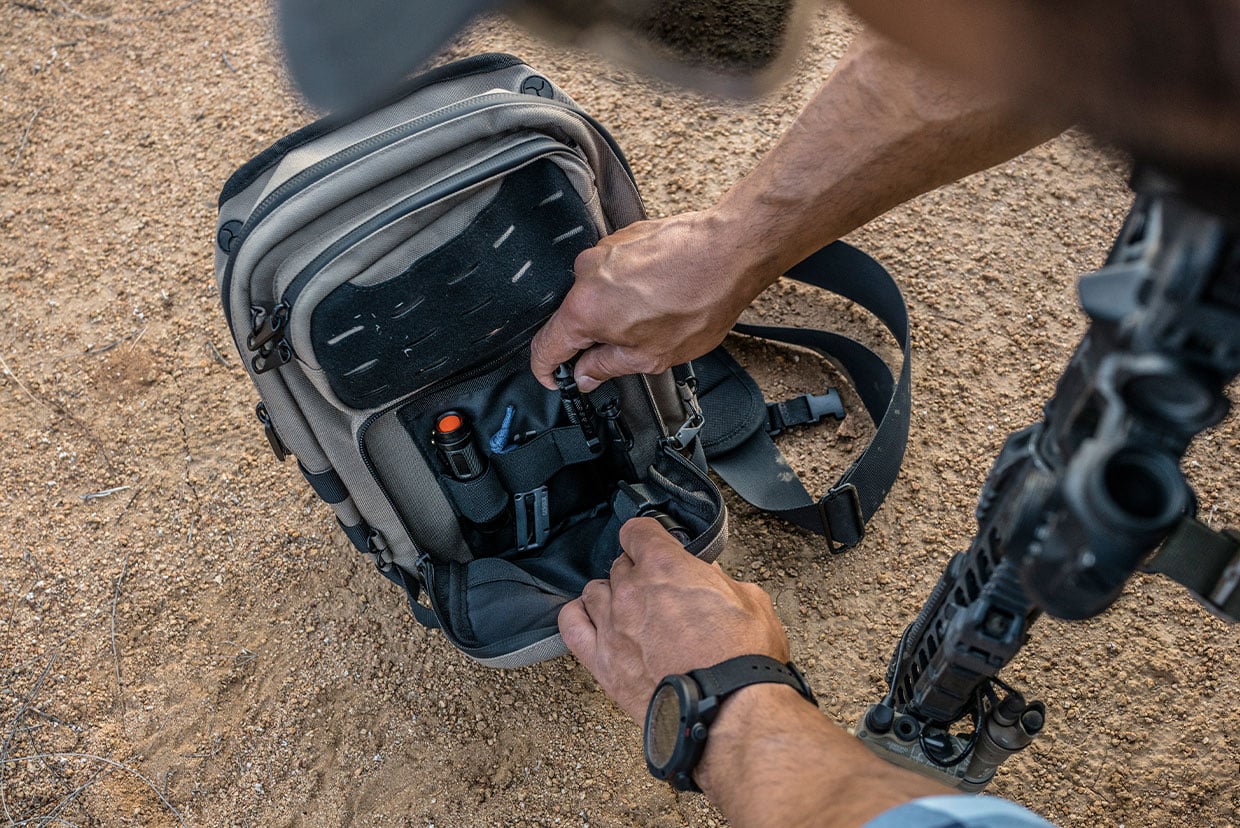 Organize smaller items and features versatile looped storage for spare magazines.
Tactical Travel Bag in Black

TACTICAL SLINGBAG SANDSTONE

Tactical Travel Bag in Sandstone

Tactical SlingBag + LifePod 2.0 Ultimate Travel System
LifePod 2.0 Black + Tactical SlingBagBag Black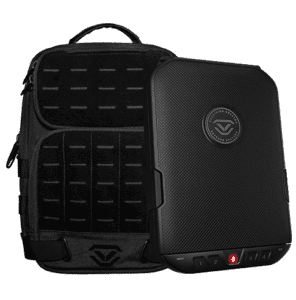 Includes LifePod 2.0 + Tactical SlingBag
LifePod 2.0 Titanium Gray + Tactical SlingBagBag Black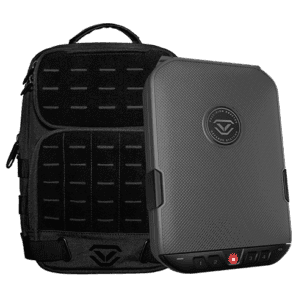 Includes LifePod 2.0 + Tactical SlingBag
LifePod 2.0 Guard Red + Tactical SlingBagBag Black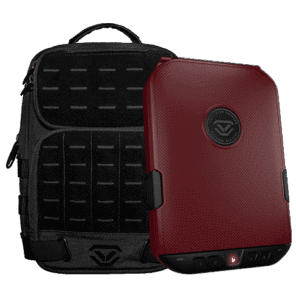 Includes LifePod 2.0 + Tactical SlingBag
LifePod 2.0 SandStone + Tactical SlingBagBag SandStone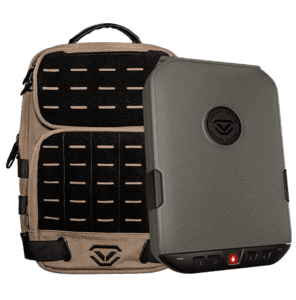 Includes LifePod 2.0 + Tactical SlingBag