Splash proof everyday storage + organization.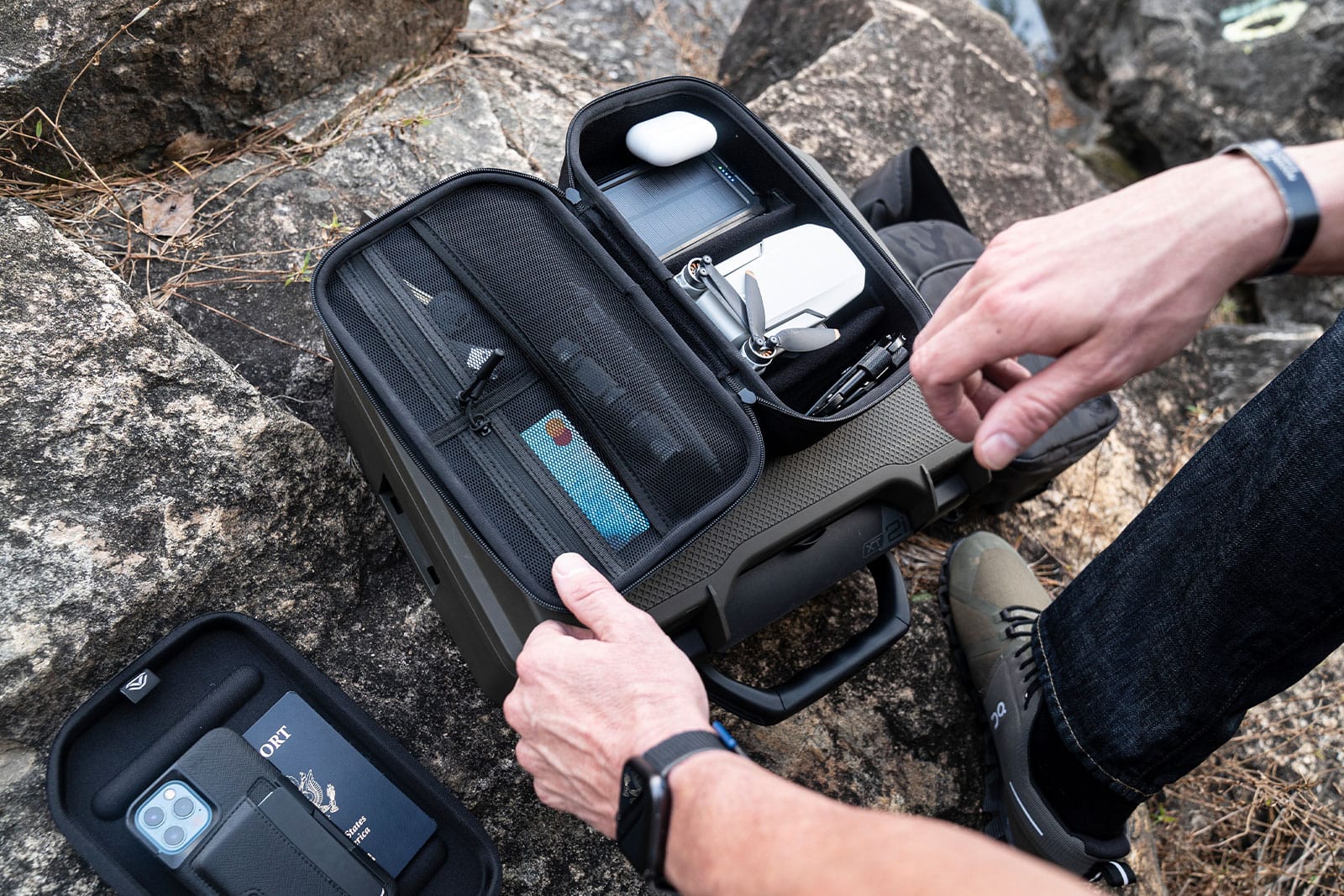 Compliment your Vaultek® safe: Fits LifePod® XT, MX Series, and RS Series safes.
Outer Shell
Constructed using molded EVA foam for a protective hard outer shell with a water repellent nylon exterior.
Water Resistant Zipper
Water resistant zipper construction is splash proof for enhanced protection.
Detachable carabiner
Detachable Carabiner (included) can be used to store the case or attach to other travel bags.
Optimized Organization
Built-in lid organizer features (2) small mesh zip pockets and (1) large mesh pocket for organization.
Water Repellent Fabric
Splash proof coating protects interior.
Versatile. Portable. Capable.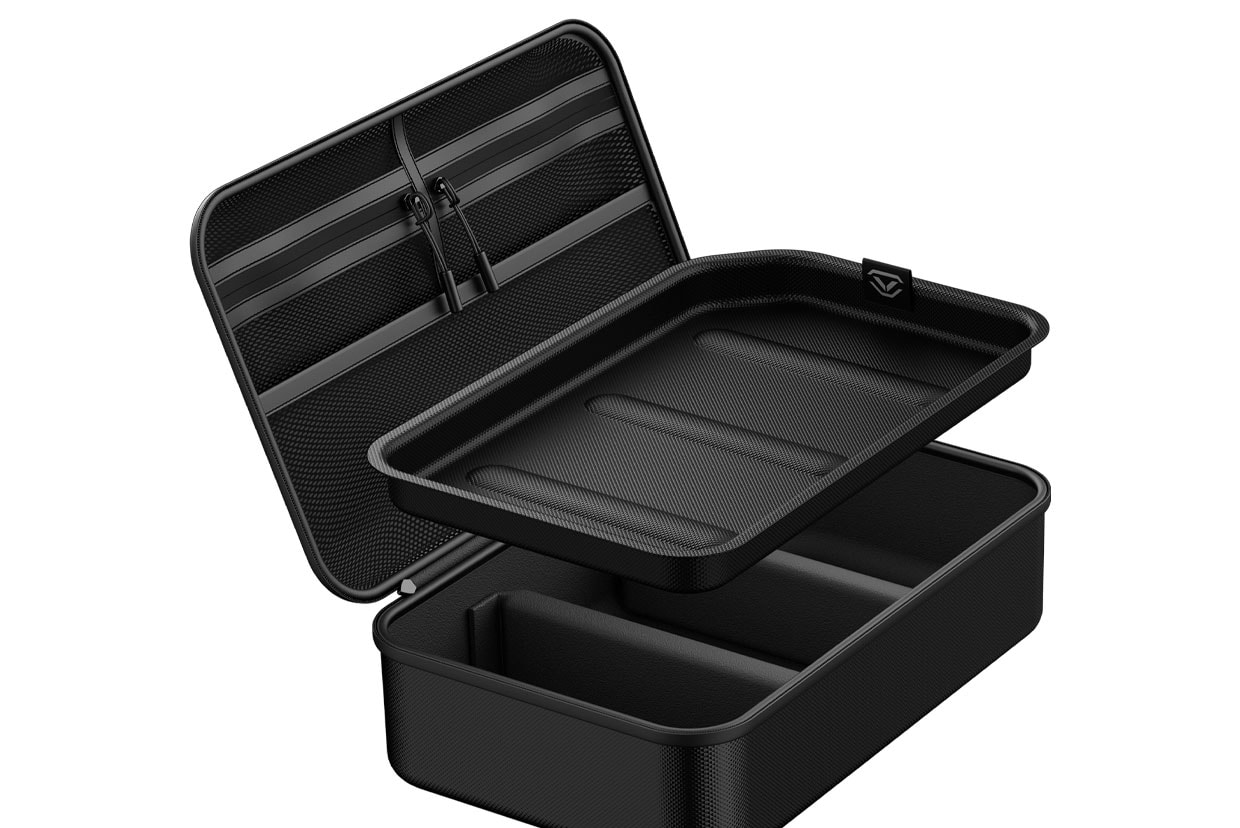 Zip Case 20 allows for dual layer storage. Built-in lid organizer + a removable tray w/repositionable interior dividers underneath. It's the go-to travel case and a must have for everyday storage and organization.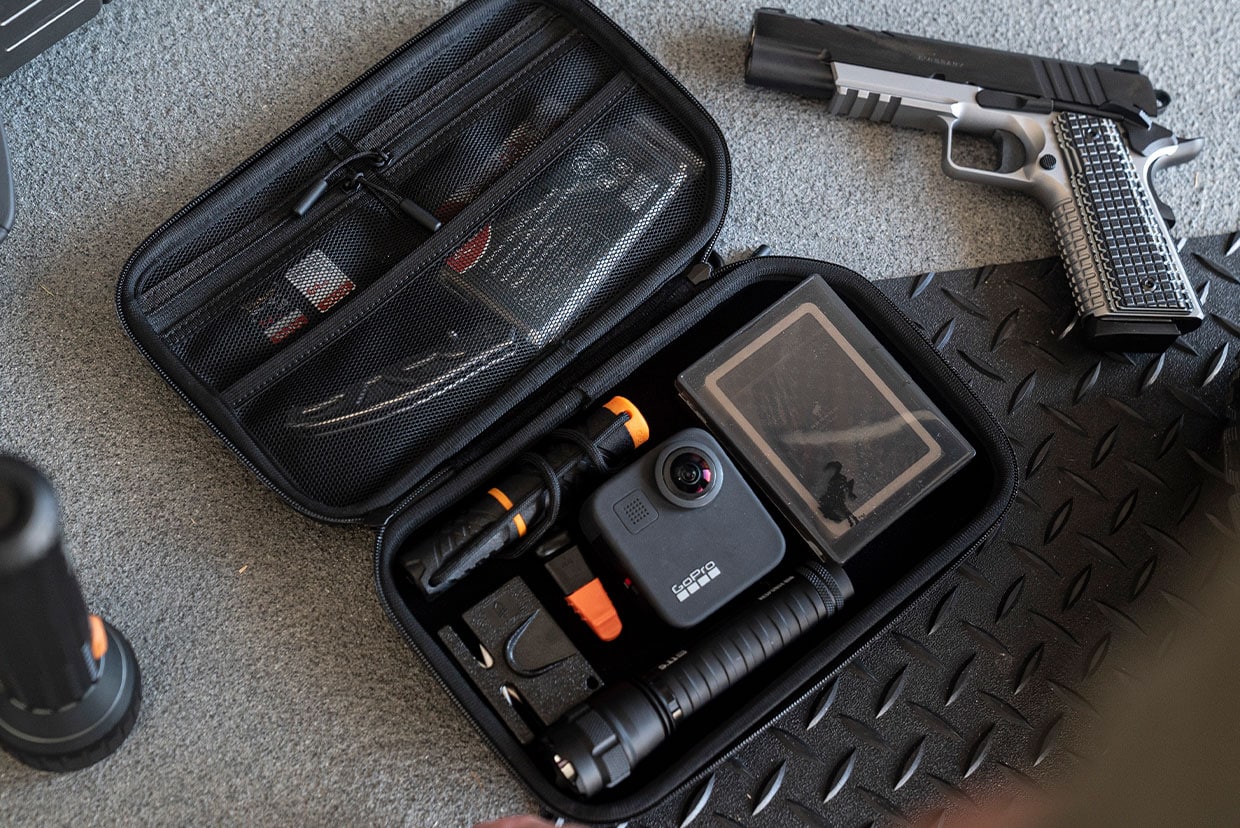 Zip Case 10/20 models are both designed to take full advantage of every inch inside the case. Zip Case 20 is capable of storing a small drone.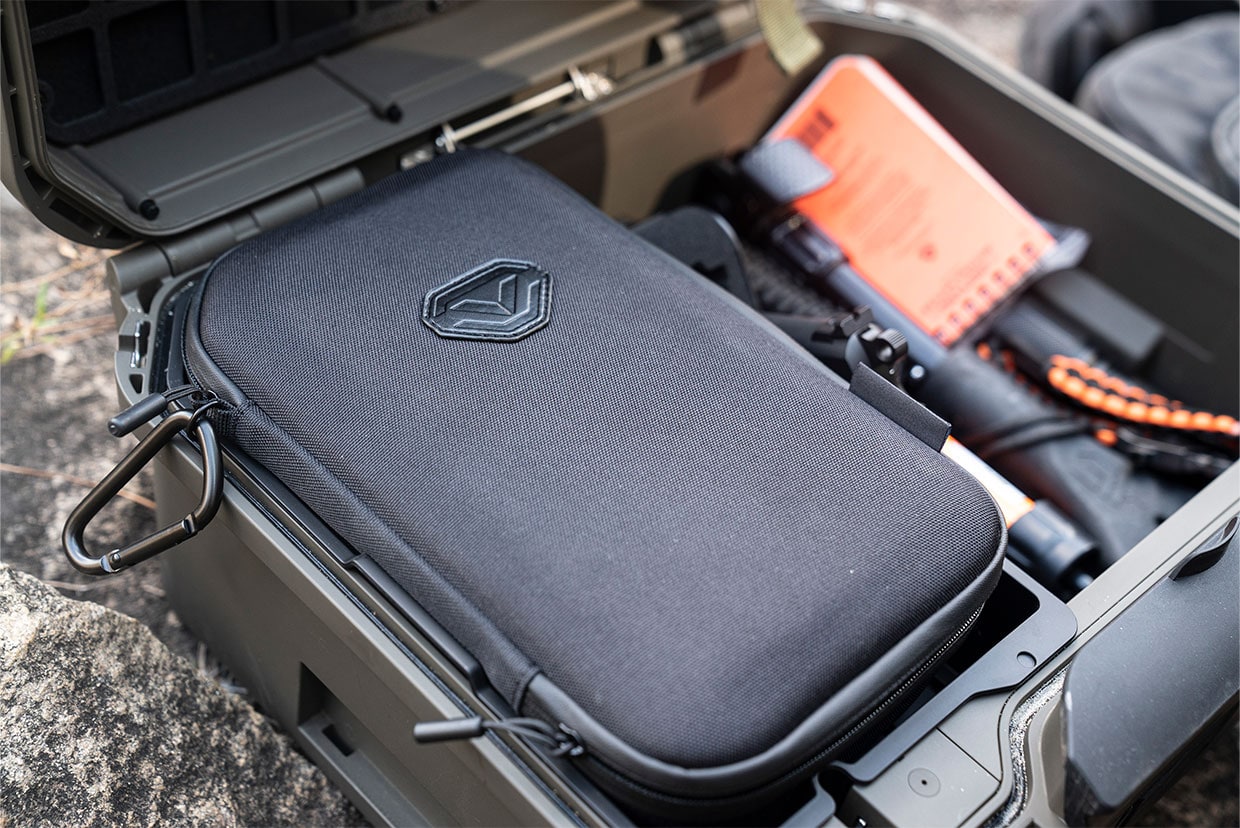 The Detachable carabiner (included with Zip Case 10/20) can be used to secure the case or attach to other travel bags.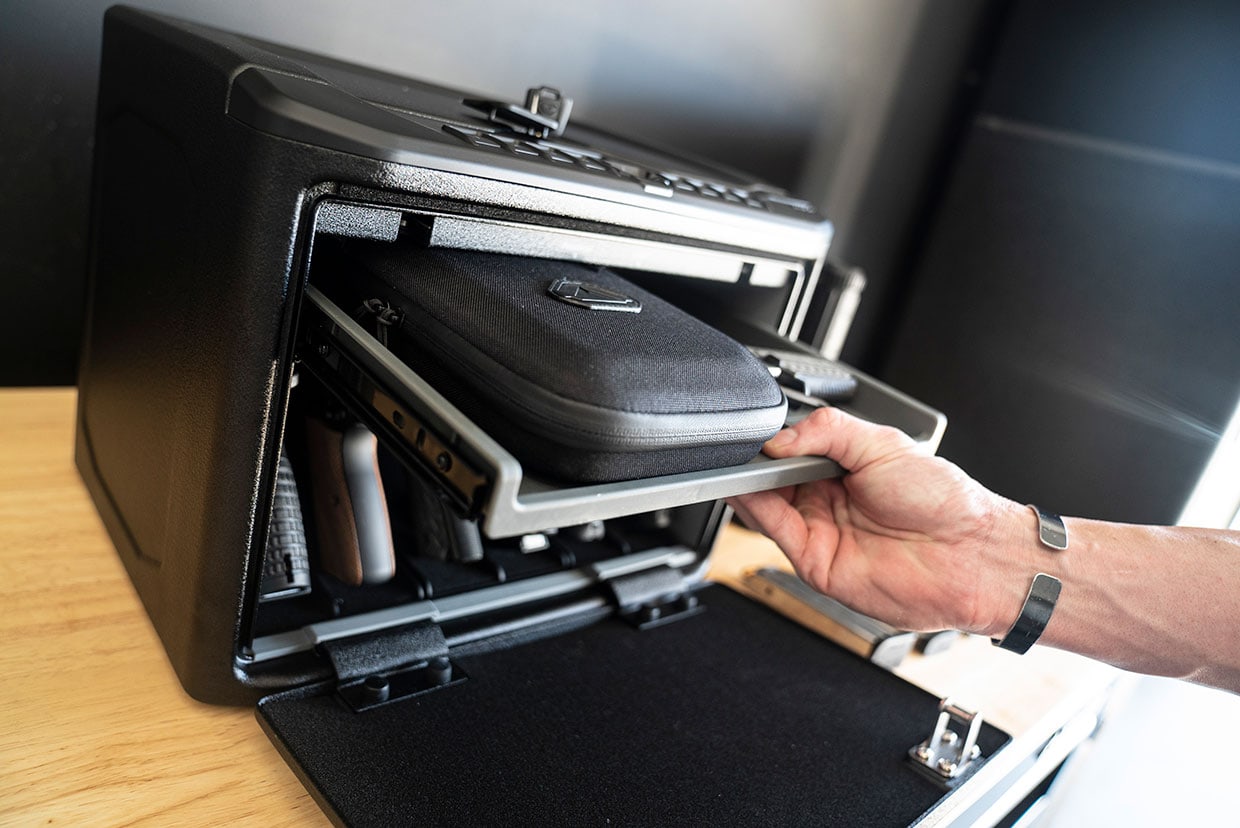 Fits Multiple Vaultek Models
Zip case is designed to be used universally, or stored inside your Vaultek ( Select Models ).
Store a multitude of items.

Watch Zip Cases in action.
Our user friendly size guide to determine what fits.