Unlock Greatness
Vaultek Safe x Springfield Armory Collaboration
You have likely heard about the in-store Unlock Greatness event in collaboration with Vaultek Safe and Springfield Armory. Held on September 3, 2022 a number of retailers across the country participated in the largest in-store event of the year. Unlock Greatness gave those who entered a chance to win a Vaultek Biometric Smart Safe, Springfield Armory's secret pistol known as the Prodigy, and premium accessories from SureFire, HEX, and BlackPoint Tactical (contingent upon the winner's ability to legally acquire the pistol).
"The collaboration of these brands makes this a great event, with a lucky winner taking home a grand prize at every participating store," said Steve Kramer, Vice President of Marketing for Springfield Armory.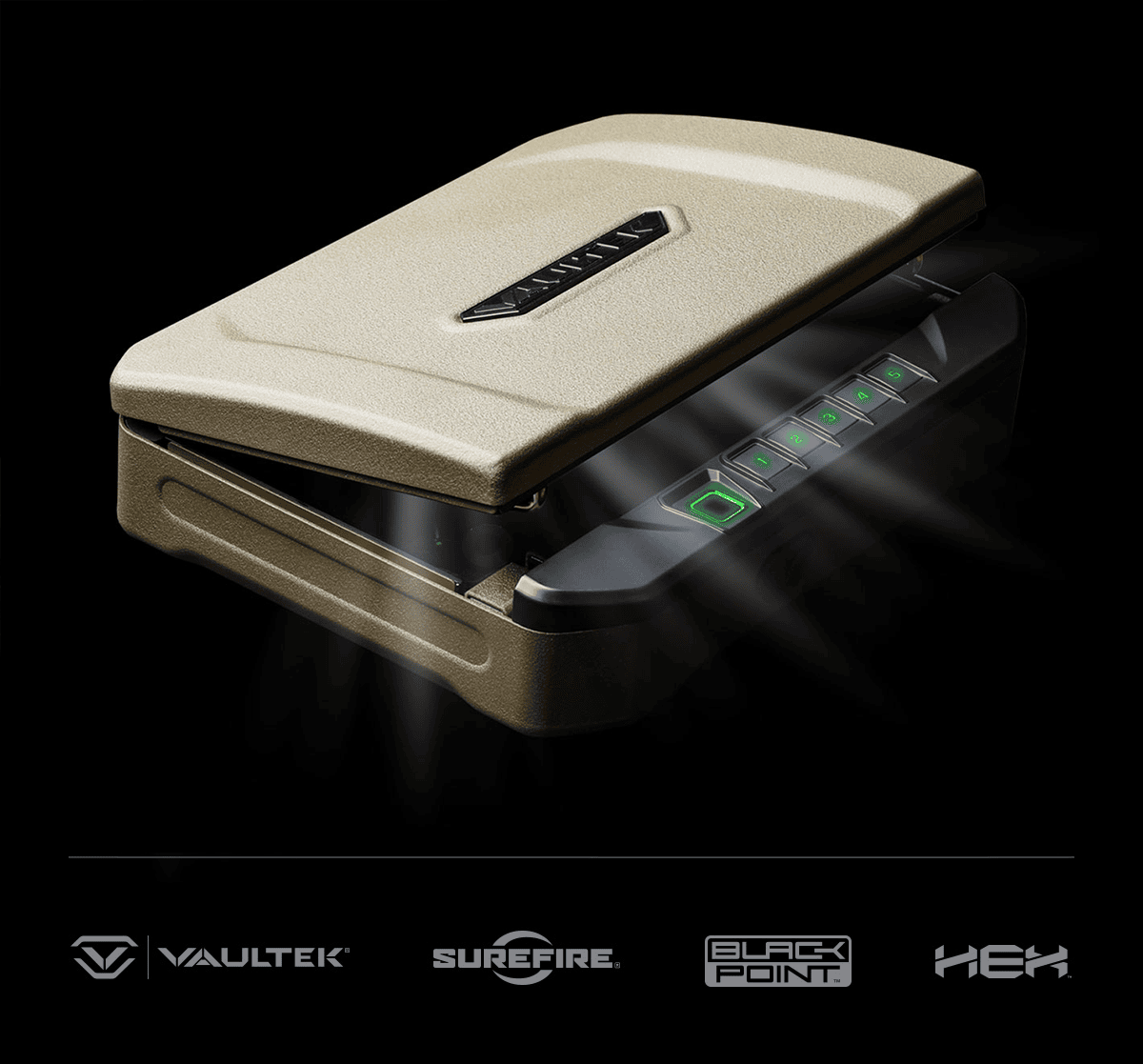 Biggest In-Store Event of the Year
Details
If your code opened the safe, you win the safe, and the contents inside.
Entrants signed up online to find their nearby participating retailer for a chance to receive their unique code on the day of the event. On September 3rd, those who entered visited their chosen retailer and entered the unique code on the Vaultek® safe. If your code opened the safe, you win the safe, and the contents inside.
*All winners have been notified.
Stores Equipped with Biometric Smart Safes
Securing the contents at each participating store was a Vaultek® VS20i Biometric Smart Safe. It's rugged 16-gauge steel construction features Dual Anti-Impact Latches, Bolstered Interior Hinges, and Vaultek's signature Unibody Design for strength and durability. Quick access to your valuables from the automatic opening lid and responsive LED lighting. Designed to safely protect valuables and provide quick access.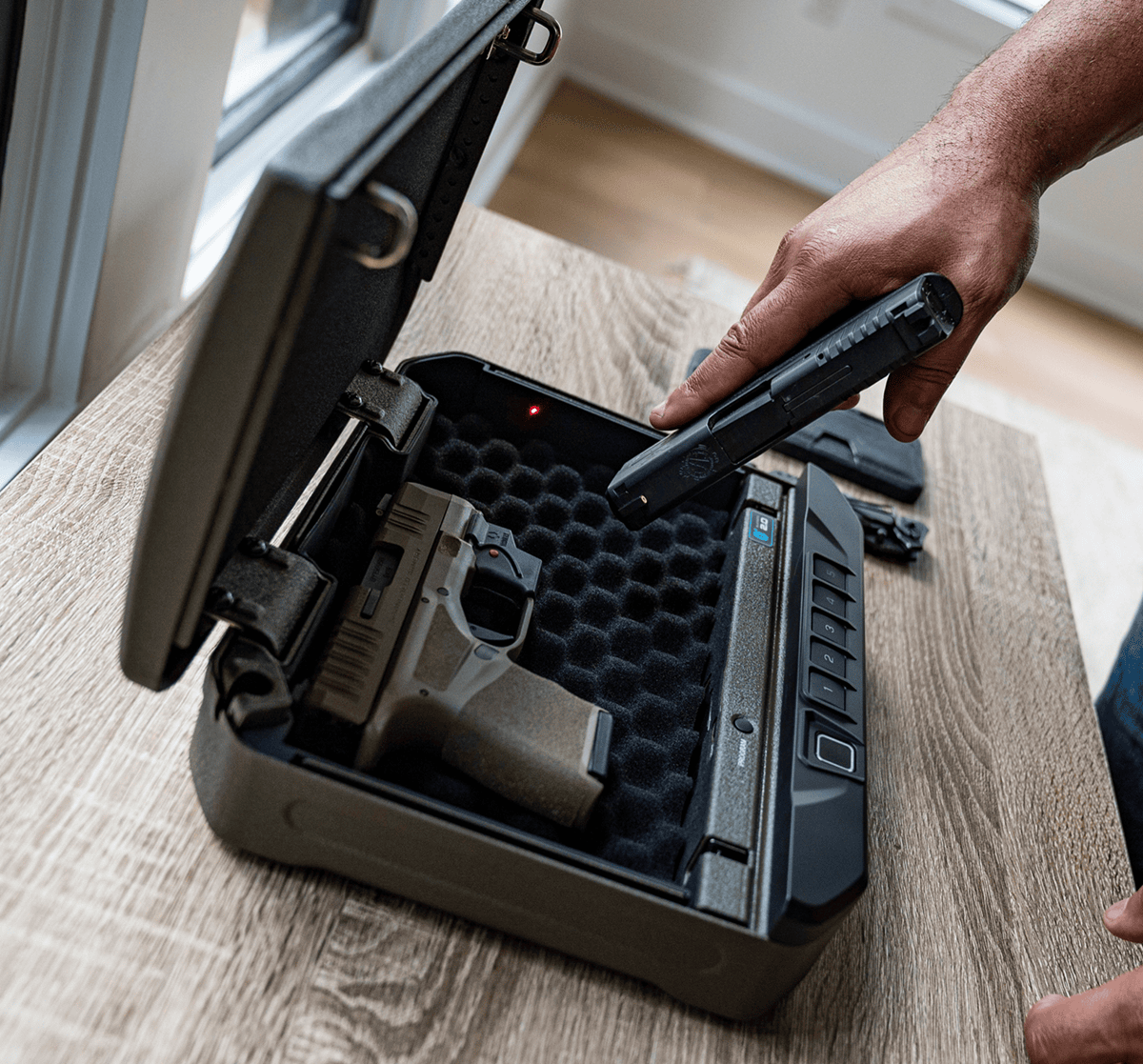 The Pursuit of Innovation
Innovation. Safety. Security. Service.
Since our founding, Vaultek® has been laser focused to create an extraordinary product experience. Our customer driven design process listens to our audience and responds with products that exceed market demands. The result is a brand fast becoming recognized as the premier safe in the industry, and the indisputable leader in the smart safe category. The pursuit of innovation runs deep in the soul of our team and is deeply rooted in the Vaultek brand. Our commitment to precision engineered products and cutting edge technology is the deciding difference in smart security.
Vaultek Safes are Precision Built to Protect
Unparalleled build quality uses innovative manufacturing to create a secure, solid safe you can both see and feel.
Signature features included auto open lids, anti-impact latches, anti-pry bars, and interior bolstered hinges for customer peace of mind.
Proven customer satisfaction with thoughtful engineering and superior design.
Vaultek Safes integrate Smart Technology for ease of use.
Quickly accessible; a high resolution biometric scanner provides on demand access and the keypad proximity sensor illuminates at night.
Bluetooth and WiFi technology creates the most advanced safe management tools available.
Available WiFi Technology provides instant notifications of critical safe activity, such as when the safe is tampered with, opened, and more.
A rugged quick access safe perfect for your bedroom, car, and office.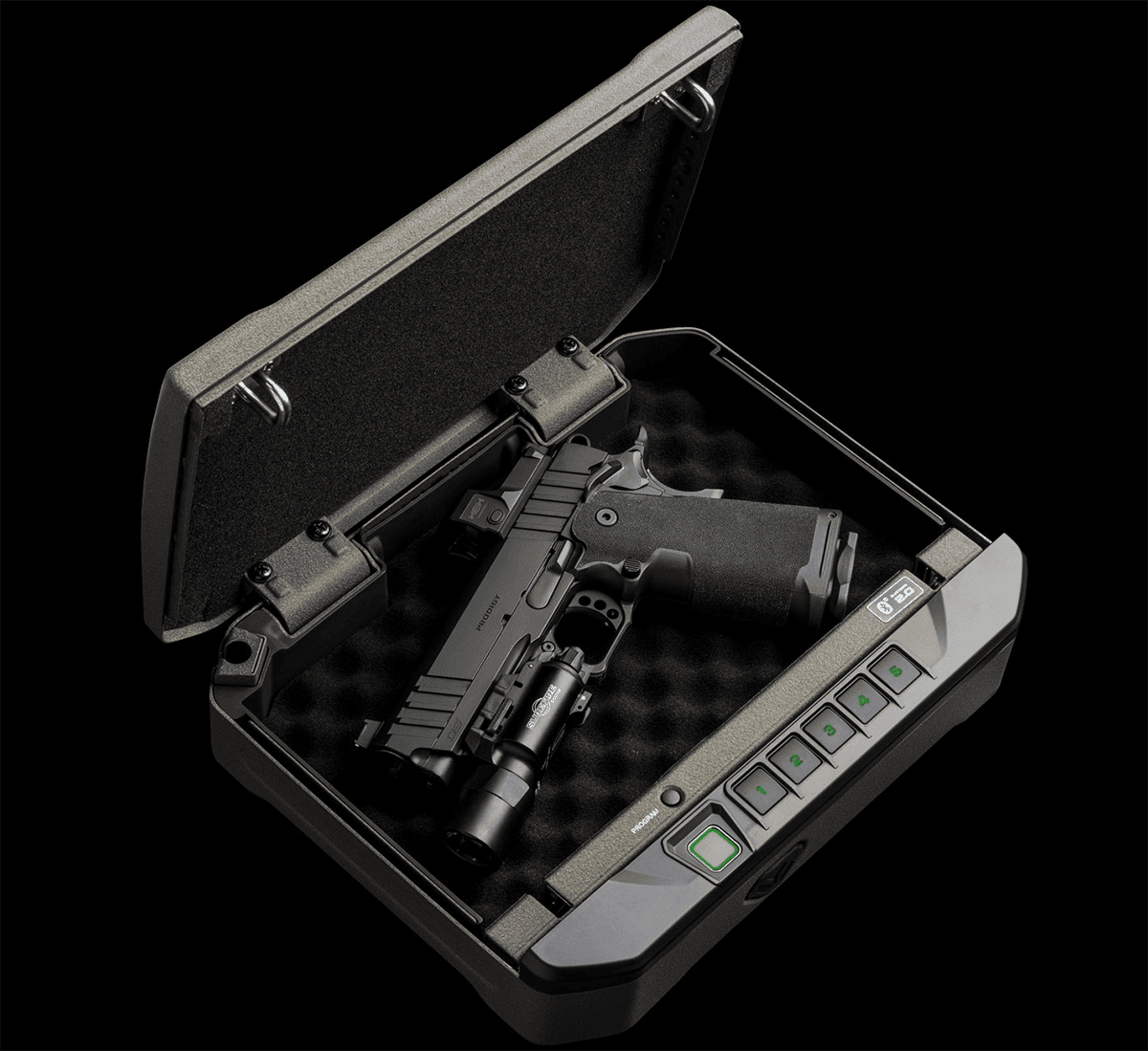 You Too Can Unlock Greatness