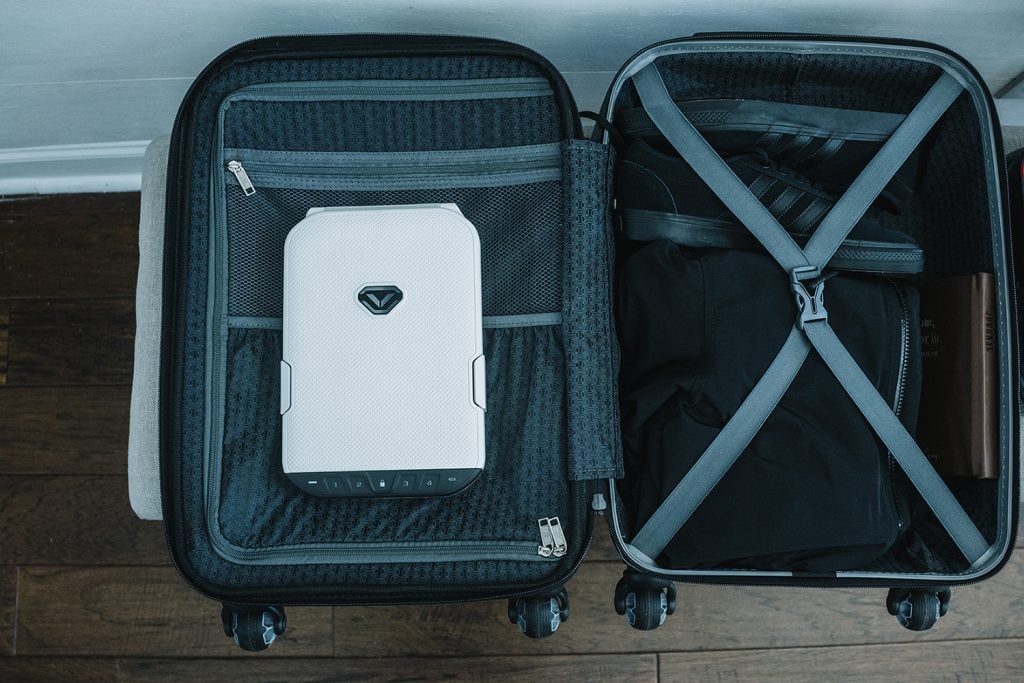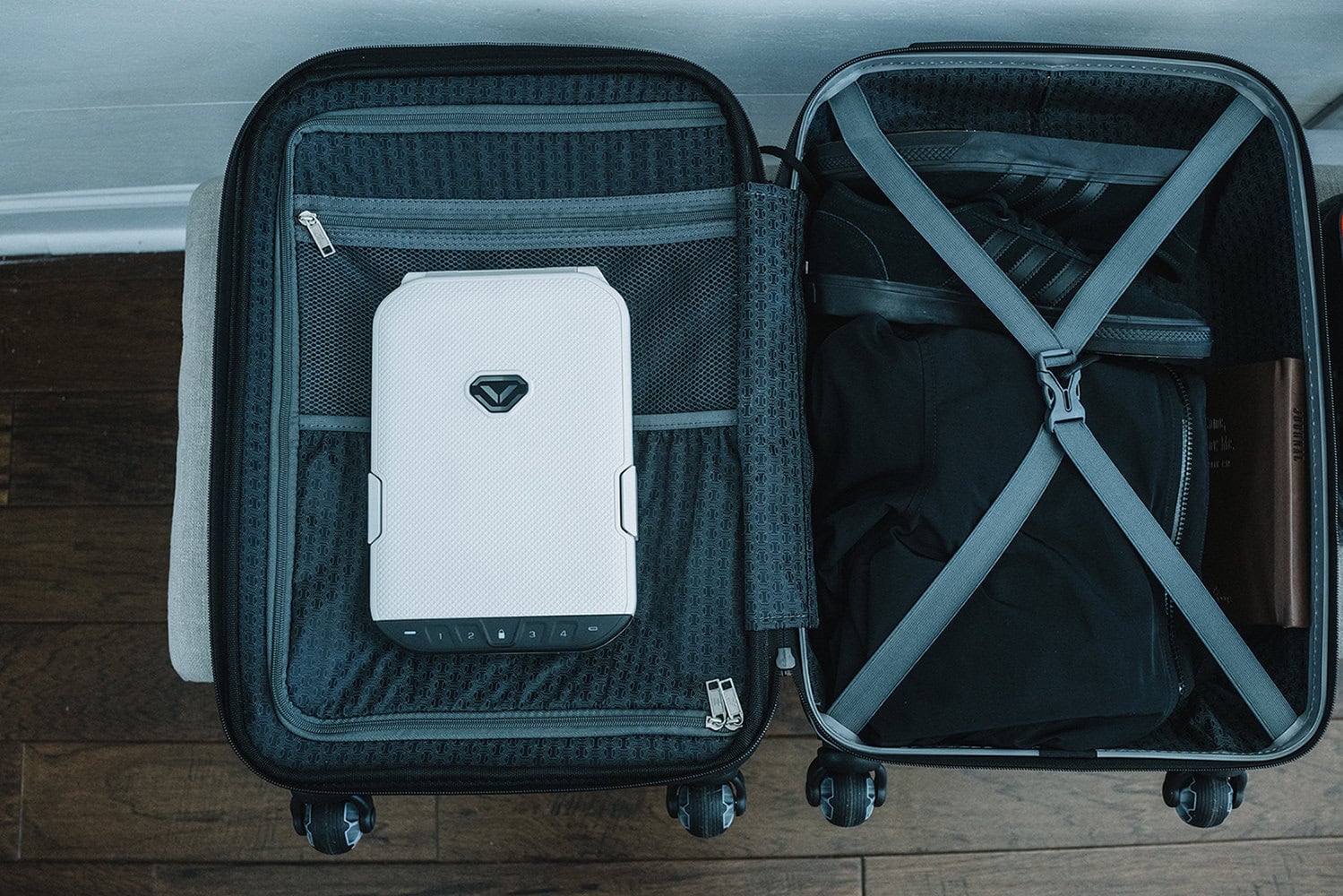 All Vaultek safes including LifePod are 100% TSA compliant.  This allows you to fly with the safes and also transport firearms. If transporting a firearm, be sure the safe is included with your checked baggage and that you notify your airline agent at check in.  Your agent will prepare the appropriate documentation for you.
You do not need a TSA lock if traveling with a firearm. TSA locks are for general security screenings. TSA locks should not be used when transporting firearms as the firearm owner should be the only one with authorized access to the safe.
Now here is the main criteria for flying with a Vaultek safe including LifePod:
1) When traveling without a firearm you can place your safe in checked or carry on baggage. If toted in carry on bags, be prepared to open your safe when asked while going though the general security screening.  After passing through X-ray you may be asked to open the safe by TSA.
2) When traveling with a firearm you must declare to your airline agent that you are traveling with a firearm during the initial baggage check.  You may be asked to open the safe so your agent can verify it's not loaded.  You are not required to provide the passcode to your safe, as you should be the only one with authorized access per TSA's guidelines. However, different airports and airlines have seen varied regulations mostly due to low awareness of the protocols in place. We recommend contacting your airline before departure to see how their policy may affect you.
TSA's full disclosure can be read below and book marked for future reference. :
https://www.tsa.gov/travel/transporting-firearms-and-ammunition
The following models are perfect for air travel: