Top 5 Reasons to Buy a LifePod
Vaultek's weather resistant lockable LifePod could quite possibly be our most versatile product. Yes, it's packed with powerful features, but also incredibly easy to use. The LifePod's biggest selling feature is its ability to secure your valuables with a simple press. The key here is our built-in locking system. Using a backlit capacitive keypad you can simply unlock and lock LifePod. Try to do that with your everyday plastic cases. Seeing that its applications are practically endless, we figured we could highlight our top 5 reasons you should buy an LifePod.






Our Most Versatile Product
#5: Lightweight and Easily Transportable
An included security cable, and interior foam ensures LifePod goes wherever you go. Lightweight and strong proprietary polymer forms the top and bottom shells to create a rugged, highly impact resistant housing. Powered by a 9V battery that lasts a year. A perfect safe for your car, the office, on a boat, backpack, or in luggage.
#4: TSA Compliant
LifePod is 100% TSA compliant.  This allows you to fly with the safes and also transport firearms. If transporting a firearm, be sure the safe is included with your checked baggage and that you notify your airline agent at check in.  Your agent will prepare the appropriate documentation for you. You do not need a TSA lock if traveling with a firearm. TSA locks are for general security screenings. TSA locks should not be used when transporting firearms as the firearm owner should be the only one with 
authorized
 access to the safe.
Learn more about traveling with LifePod here.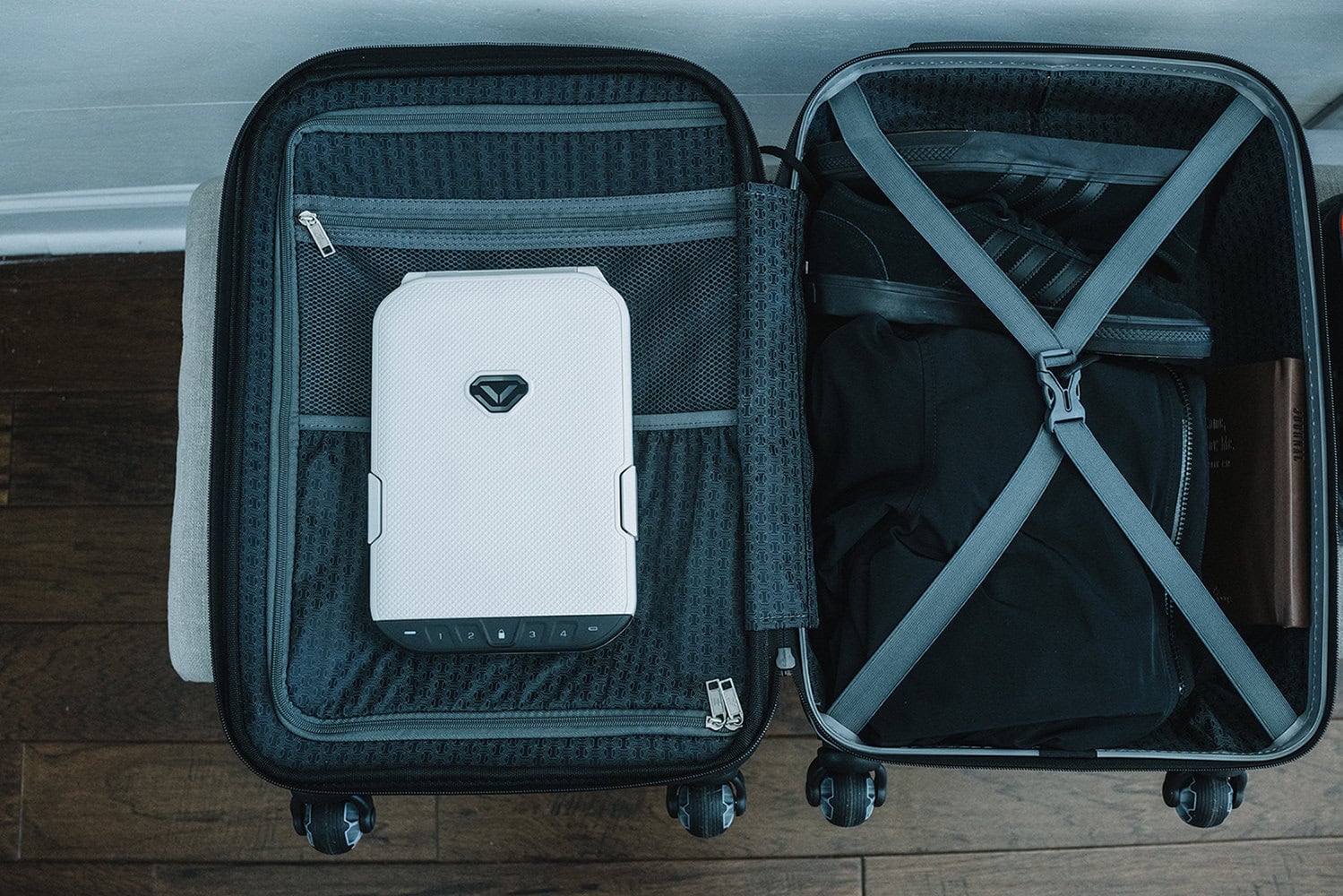 #3: Protection from the Elements
LifePod has environmental protection to be water resistant, airtight, dust proof, and floats in water when loaded with 2lb of weight. An interior rubber gasket seals the interior from environment factors combined with the side compression latches that create an airtight storage compartment. Perfect for boating, fishing, or kayaking.
If you've ever lost an item on a boat while fishing or swimming we know how you feel. LifePod is designed to float and protect your valuables from the elements. This means your items are protected from falling to the bottom of the water.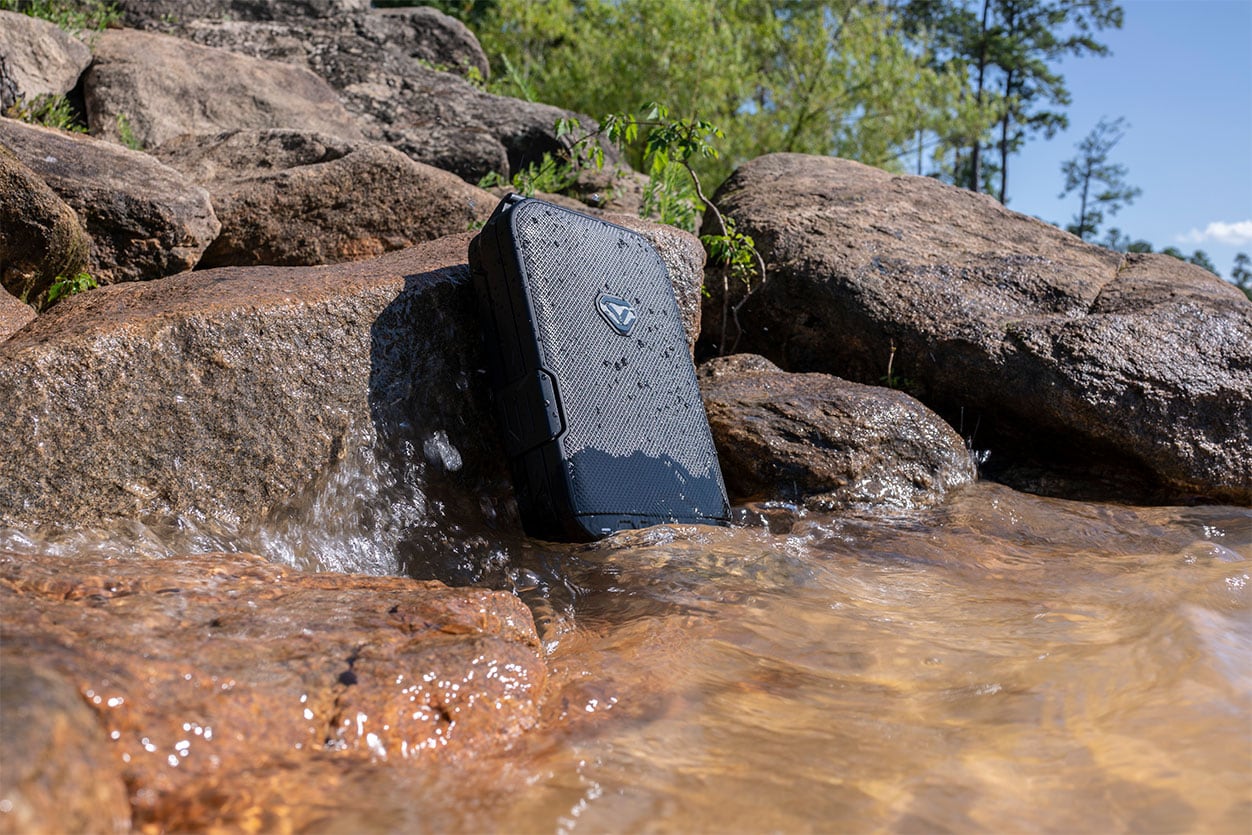 #2: Backlit Capacitive Keypad
A unique backlit LED capacitive keypad provides entry of the master code to unlock and quick press to lock action when locking. Backup manual keys are included to unlock LifePod. Keypad features lock pad, status indicator, and battery indicator.
#1: Built-in Locking System
Anti-impact latch technology is integrated for extra security when needed. Simply press the lock pad to engage the built-in locking system. To unlock simply enter your 4-8 digit master code or unlock using the backup manual keys.
Lock
With a simple seamless touch of the lock pad.
Unlock
Using the touch activated 4-digit backlit LED capacitive keypad or backup keys.