Twin Pistol/AR Magazine Rack B (for front door)
Works with Front Door Mounting Board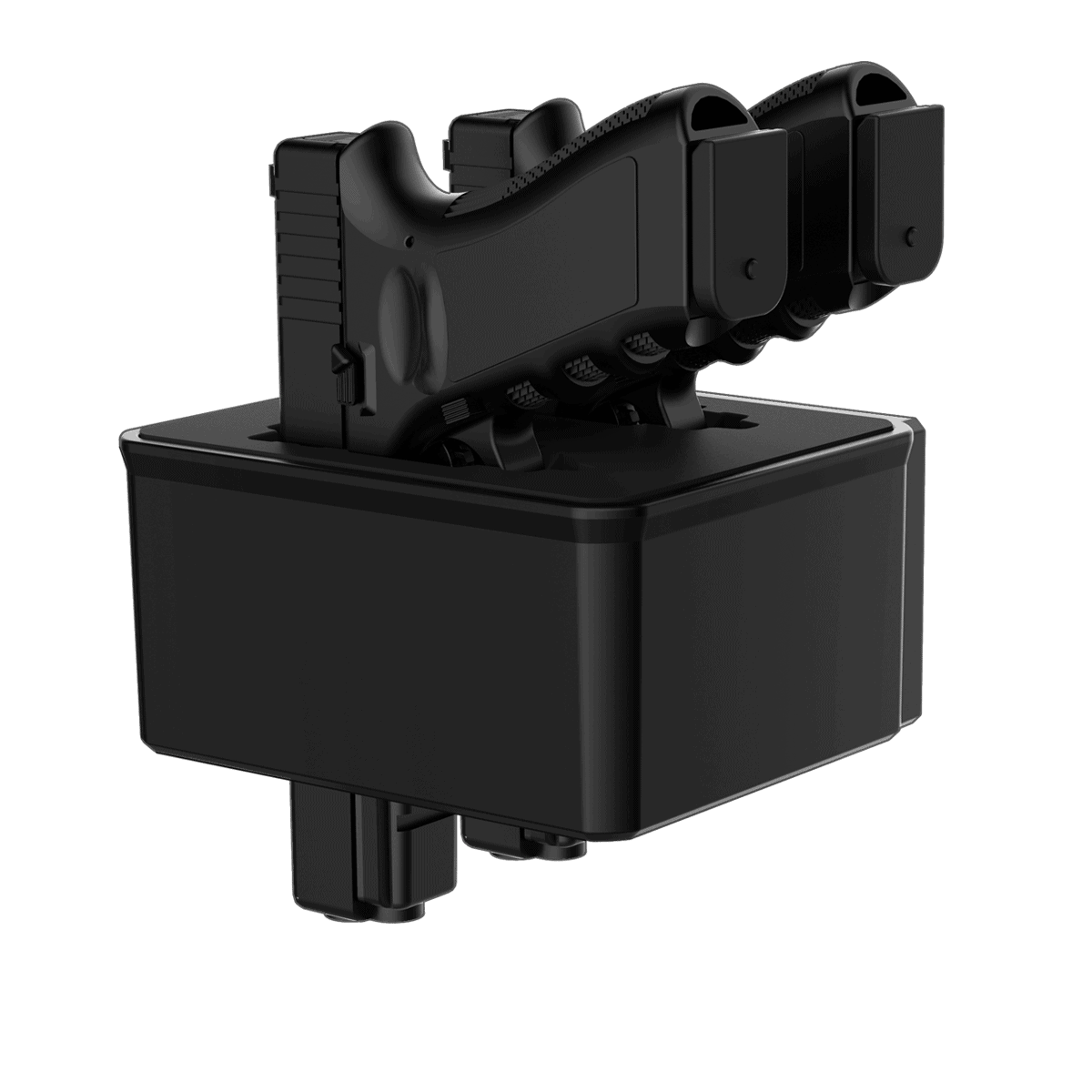 Designed to work with front door mounting board.
Accessory module for front door mounting Board.
Designed to fit into the RS500i door mounting board and positions pistols or magazines in the ready position towards the user.
A soft flexible opening is designed to compress around the handguns or magazines
for a secure snug fit, and is versatile enough to fit an array of styles.

By rotating the foam insert 90 degrees, door mounted handguns and magazines are quickly accessible and in reach.