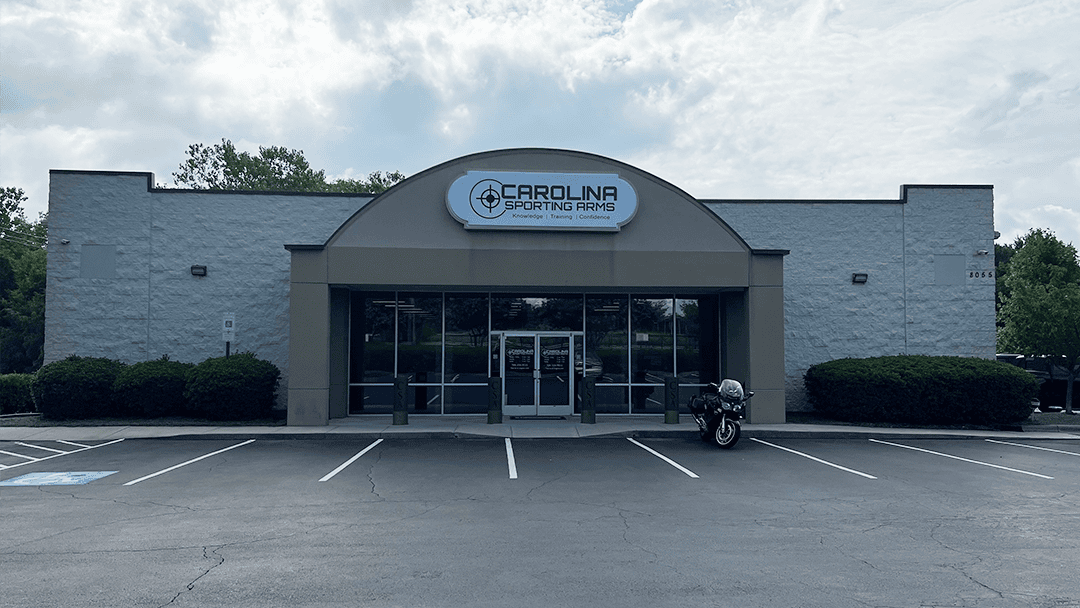 Introducing Carolina Sporting Arms, a premier dealer serving customers around Charlotte, North Carolina. Carolina Sporting Arms is on a mission to provide their valued customers with the absolute best shopping experience, during and after their purchase. Their Core Values of Integrity, Customer Service and Respect are embodied in each of their professional team members and their willingness to dedicate as much time as necessary to assist customers with our products, services, safety practices and the lifestyle of firearms ownership.
Since our partnership they have excelled and have received the Top Performing Vaultek Dealer award for 2021. We are truly honored to have Carolina Sporting Arms as a partner who delivers top notch customer service and a friendly atmosphere. Stop by Carolina Sporting Arms just a short drive from downtown Charlotte.
Recently we reached out to them to ask them a few questions.
Vaultek: Why do you carry Vaultek products?
Carolina Sporting Arms: Carolina Sporting Arms stocks Vaultek products, because they are an excellent quick access option to secure firearms. Vaultek products are very reliable, with exceptional battery life. Vaultek safes are an excellent option for people who live in rental properties like apartments and townhomes. The sales team at Carolina Sporting Arms, feel Vaultek products are an economical option to secure firearms in just about any situation.

Vaultek: What are your Favorite Vaultek Products?
Carolina Sporting Arms: Our favorite Vaultek product is VS20i part of 20 Series due to it's small size, yet the ability to store two handguns, quick biometric access and the sleek clean look (it doesn't look like a gun safe). The RS800i is another popular model among our customers. They like the ability to store multiple firearms in a safe and to hide that safe in a closet or office. The LifePod products are a hit with customers who want to secure valuables while on the go.

Visit Carolina Sporting Arms
Carolina Sporting Arms is a safe and vault store serving customers in Charlotte, North Carolina. Their showroom is conveniently located a short drive from downtown Charlotte.
8055 South Boulevard Charlotte, NC 28273
(704) 554-9511
info@csaguns.com