Vaultek has addressed a recently discovered security vulnerability with the Vaultek LifePod. We take every action to protect our customers and make sure our products are the safest available. The fix is in place for new units, and the upgraded firmware disables the program button when the unit is locked.
A recent exploit demonstrated how to breach the side of the case to reprogram the master code. All LifePods manufactured after February 2020 are updated with new firmware to prevent this from happening. The program is now disabled when the unit is locked.
Existing customers with early models can receive an upgrade kit comprised of a protective shield that covers the program button, and only allows access to the program functions when the lid is open. Newer models after February 2020 will not need the upgrade kit. If you are unsure if your LifePod needs to be upgraded you can submit your LifePod information for verification below.
Image of the Upgrade Kit provided to customers with an early model.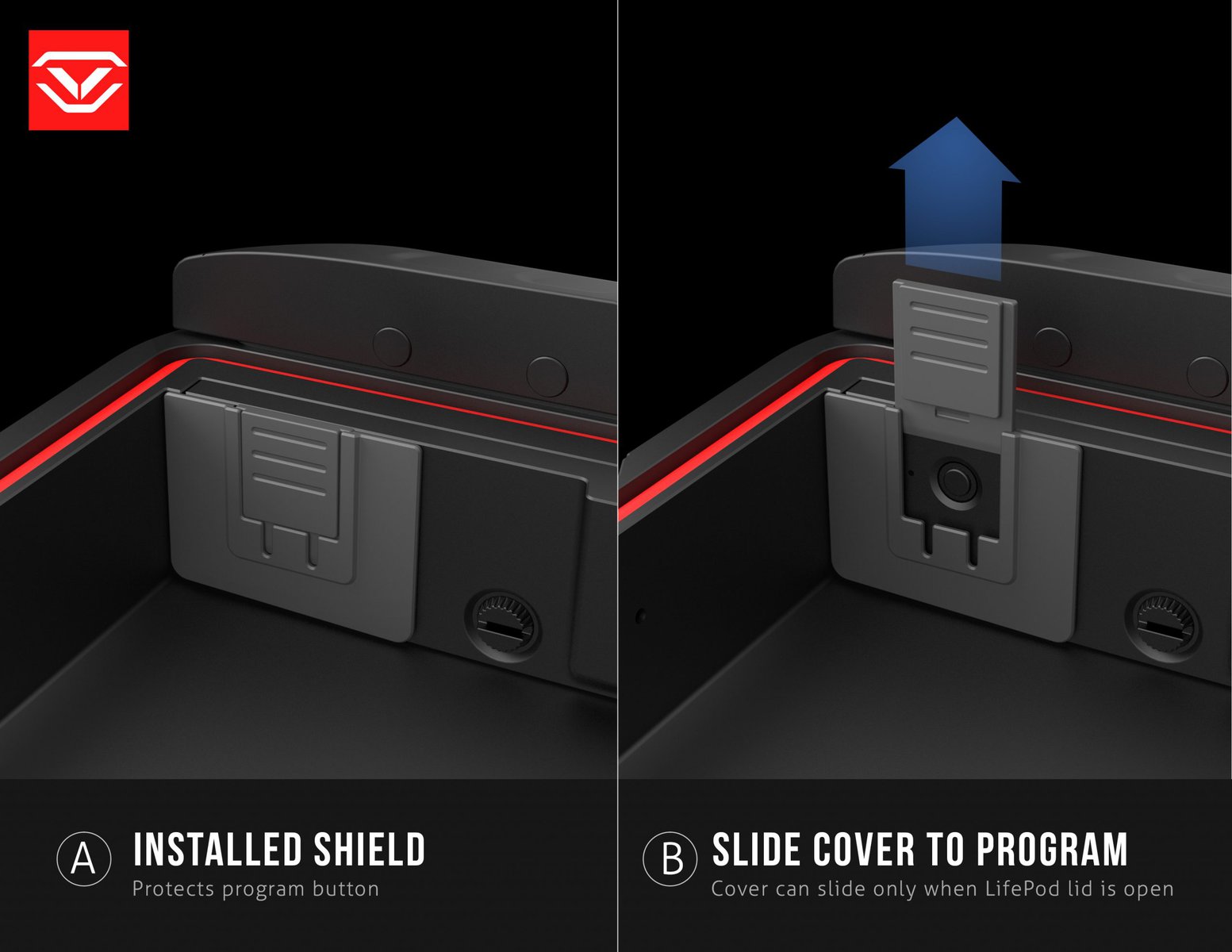 How to Determine if your LifePod Needs an Upgrade
Open the lid and lock the latch (Press and hold the LOCK icon for 3 seconds). While the lid is still open, wake up the unit by tapping the LOCK pad then quickly press and hold the program button to see if the master code can be changed.
If NO, then your unit has upgraded firmware and no upgrade required.
If YES, then proceed with submitting your LifePod information below.