Accessory Display Base
Stores 3 Modules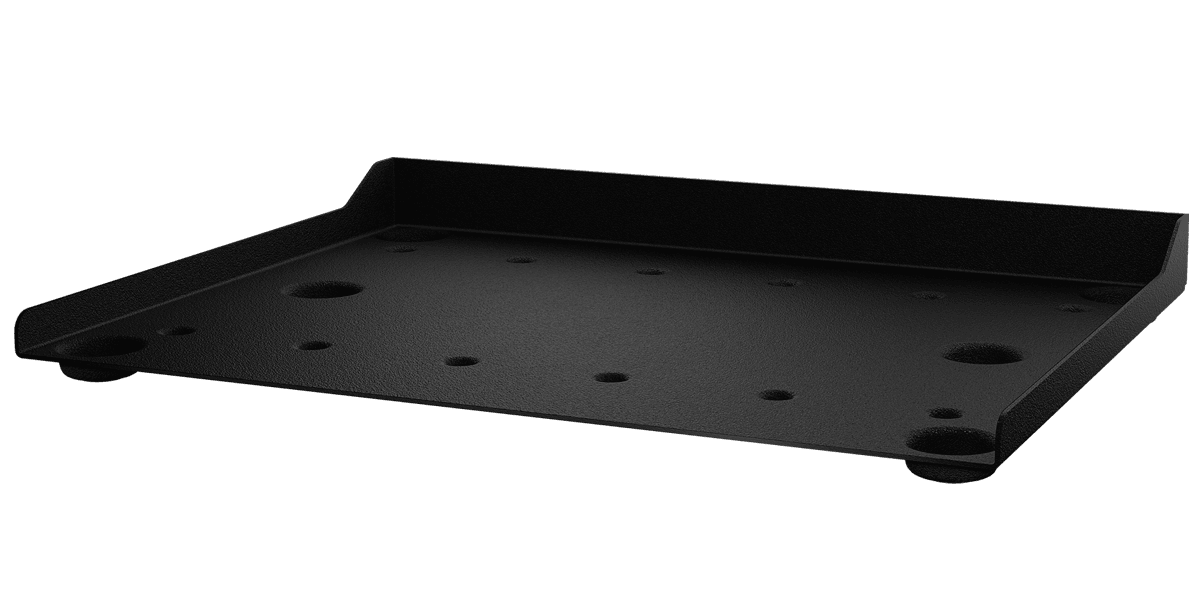 Mix and Match Modules
Purchase accessory modules separately to customize your setup. Modules Not Included.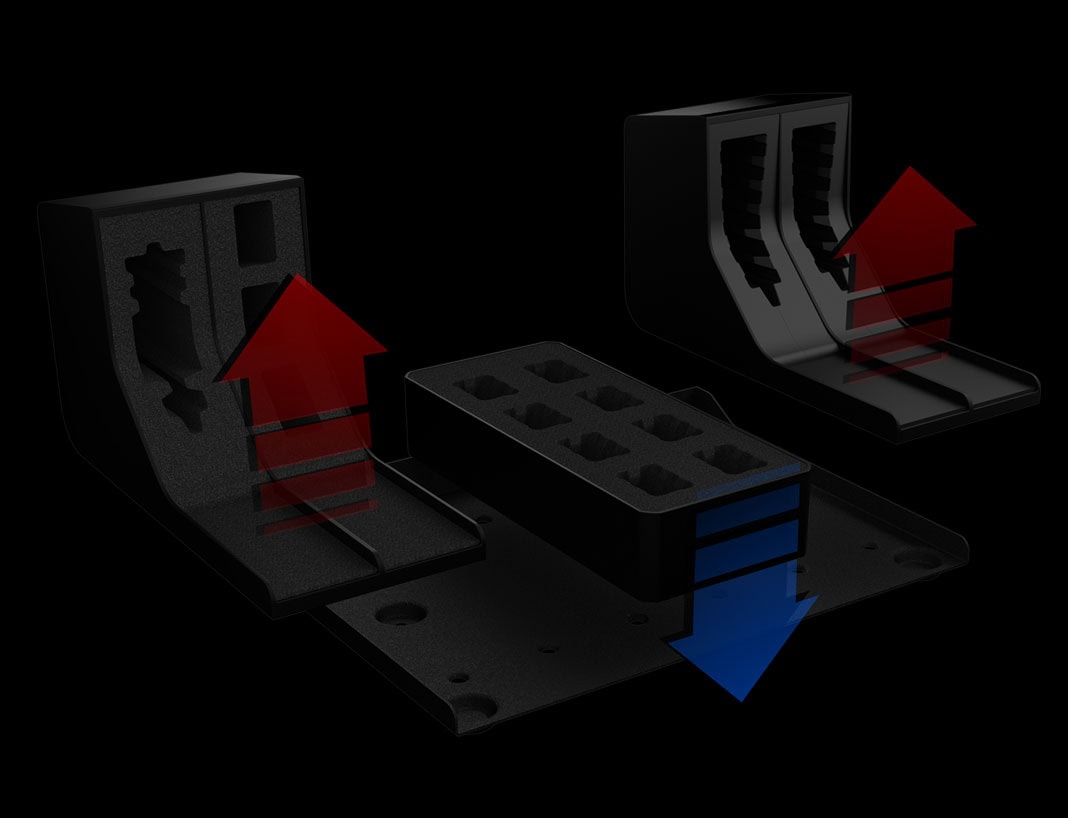 Boundless Custom Options
Change it up how you see fit.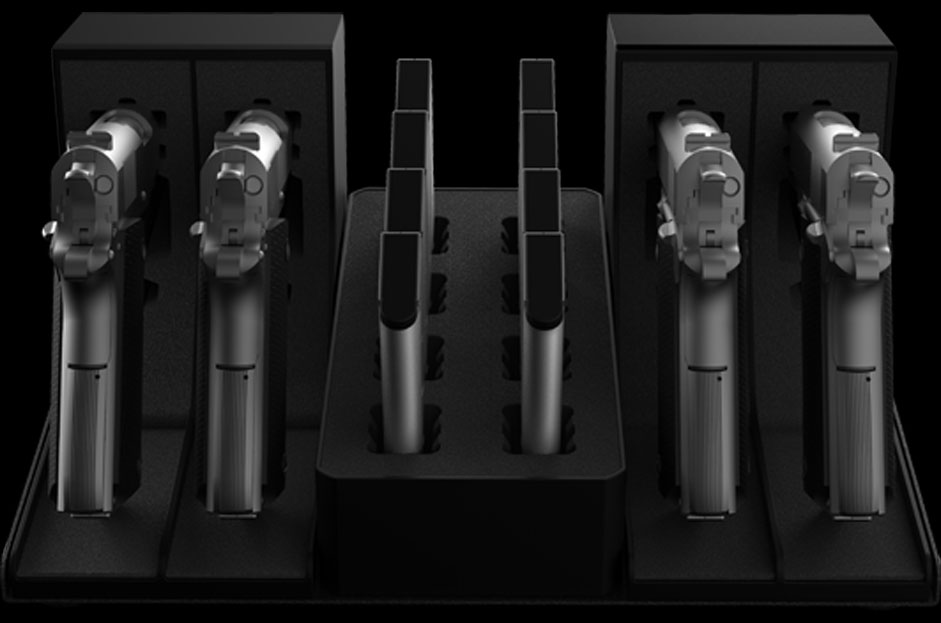 2 Pistol Racks + Mag Rack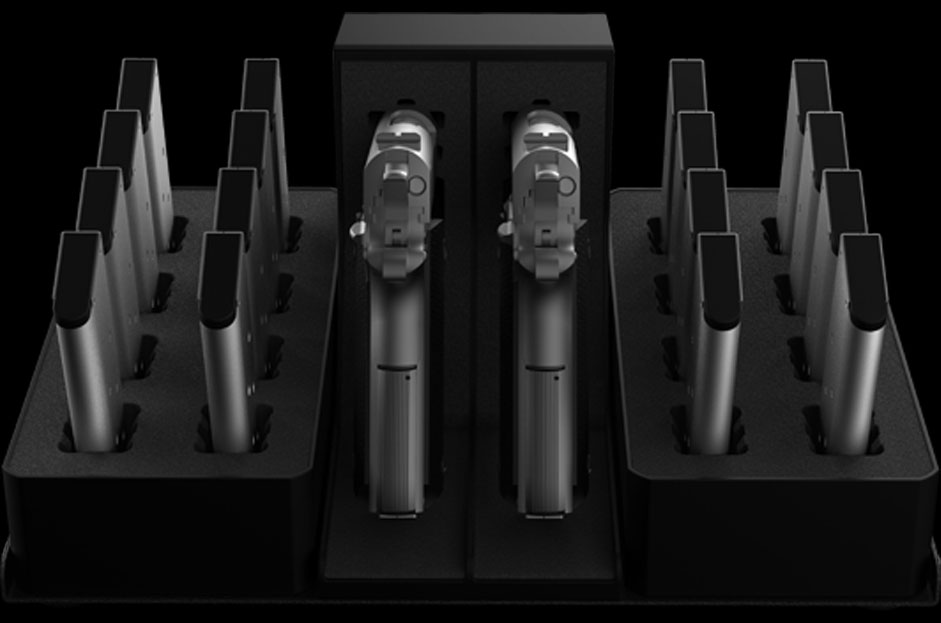 1 Pistol Rack + 2 Mag Racks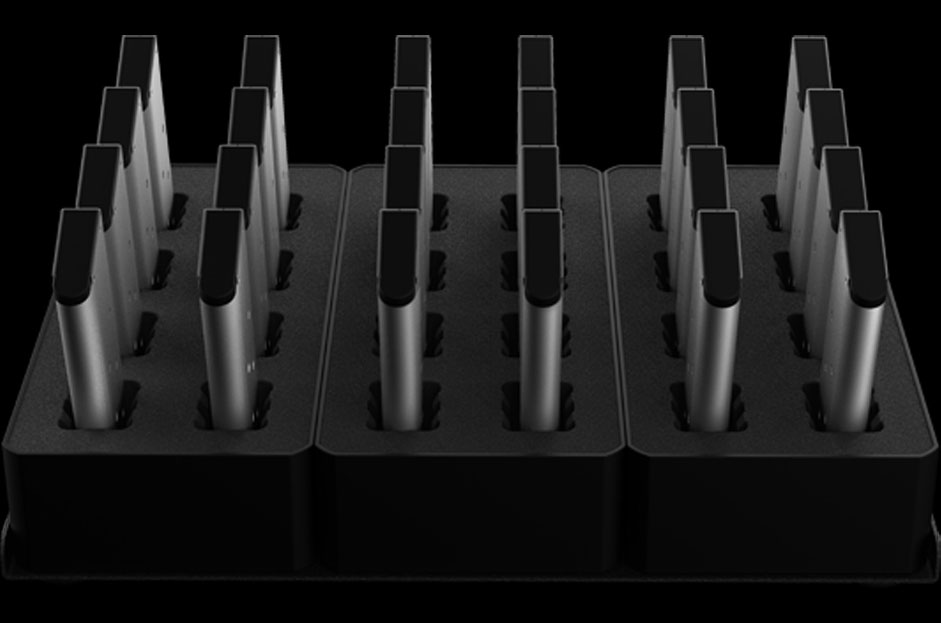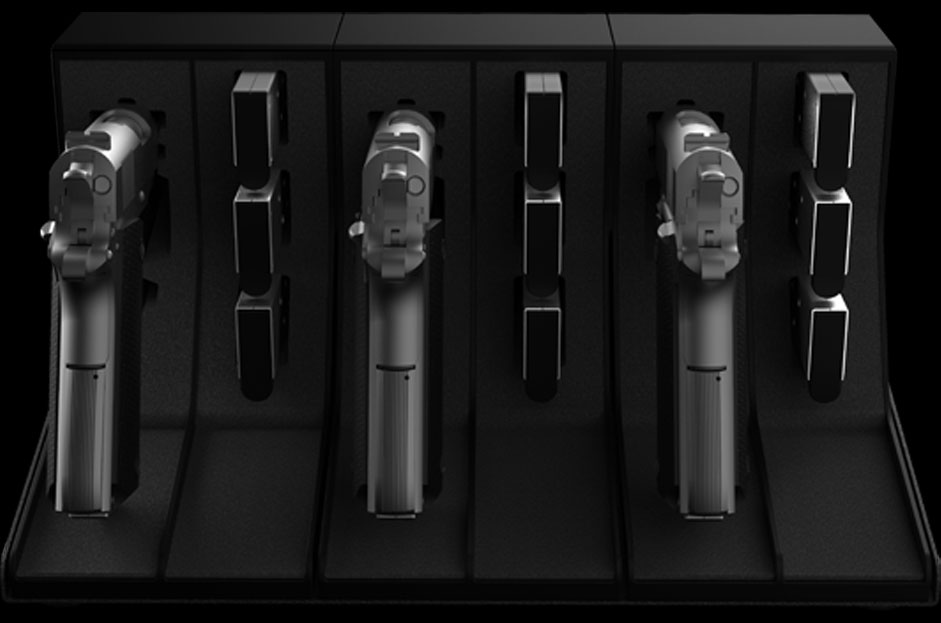 3 Single Pistol Racks w/Mags
Mount Anywhere
Display base features rubber feet and can be hard mounted
in place, universal application is great for large safe setups.